Real estate loans reaches $100 bln, accounting for nearly 21% of the total credit balance
Dai Le
Monday |

07/18/2022 15:31
---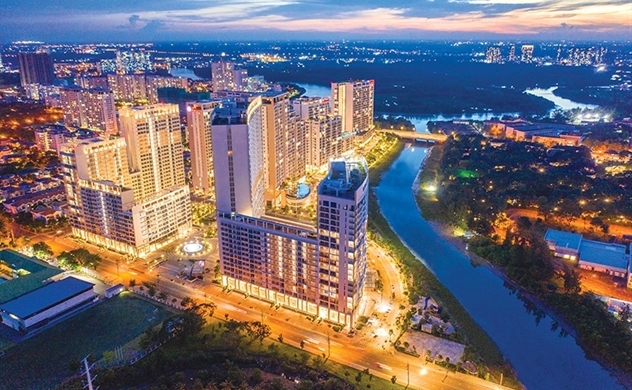 Photo: VIR
As of May 31, outstanding credit for real estate was nearly VND2,330 trillion ($100 billion) up 12.31% compared to the end of last year.
This is a high increase compared to last year the same period of previous years and higher than the overall credit growth rate. Hong emphasized that the real estate market plays a very important role and has connections with many manufacturing industries.
Over the past years, the development of the real estate market has contributed to attracting resources, creating large fixed assets for the economy, and making an important contribution to the industrialization and modernization of the country.
The real estate market includes many participants; Investment capital flows into the real estate market are very diverse such as FDI capital, capital mobilized in the international market through the issuance of bonds or borrowing from foreign organizations, capital mobilized from the stock market, capital sources, capital from corporate bond issuance and self-accumulated capital of organizations and individuals.
In addition to granting credit to the real estate sector from depositors' mobilized capital, in recent years, the system of credit institutions has also implemented a number of programs and credits for housing under the direction of the Government of the Government, Prime Minister may apply specific regulations on subjects and conditions for borrowing capital, and interest rates such as:
For the credit program VND30,000 billion ($1,280 million) according to Resolution 02/NQ-CP from 2013. The program completed disbursement at the end of 2016 with sales of VND29,679 billion ($1,267 million), enabling more than 53,000 people to meet and have difficulty accessing housing.
Currently, the Program is in the debt collection stage, the refinancing debt has been collected in full and on time. As of June 30, 2022, the Program has collected accumulated debt of  VND22,486 billion ($960 million); the remaining loan balance is VND7,189 billion ($307 million), and bad debt is 1.72%.