Real estate firms offer higher salaries to attract quality brokers
VNA
Tuesday |

11/14/2023 13:34
---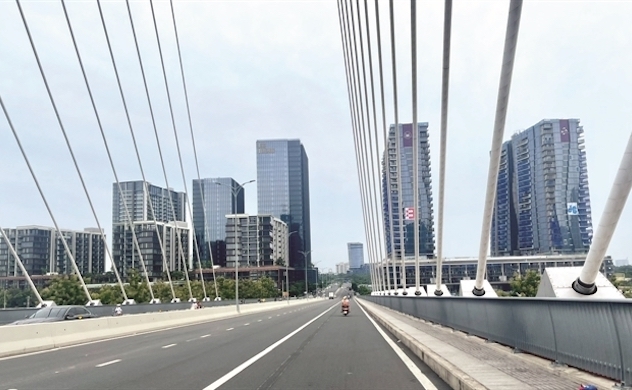 Photo by VNS.
Real estate firms are offering higher salaries and brokerage fees to attract quality brokers in a market where homebuyers have become more cautious and demanding.
Pham Thi Phuong Thao, CEO of Sao Viet Real Estate Company, said her company plans by the year-end to hire 50 brokers with skills such as "sales, customer service, product knowledge, legal understanding, and market awareness."
The company is willing to offer higher salaries and brokerage fees. It will also provide professional training for brokers, she said.
"Inexperienced brokers will have a hard time convincing buyers in this challenging market," she said.
Nguyen Hoai Danh, marketing director at Cat Tuong Land, said his company will need to recruit around 150 specialised sales personnel in the coming time.
In addition to a fixed salary of VND8 million, brokerage fees currently range from 5-7 per cent, based on the product, he said.
However, despite the attractive compensation packages, some companies are struggling to meet their hiring targets. Finding brokers with the necessary qualifications, experience, and multitasking abilities is a challenge due to the market's low liquidity.
Nguyen Hau, CEO of Asian Holding Real Estate Company, said his company planned to recruit 200 brokers beginning in the third quarter, offering a monthly salary of VND10 million. But it has only been able to recruit 50 per cent of the target so far.
Other real estate firms, including Dat Xanh Group, Thang Loi Group, Van Xuan, Nam Group, Dai Phuc Group, IMG, and Gamuda Land, are also hiring personnel in various positions, not just sales staff.
These companies require not only professional qualifications, market knowledge, and experience but also multitasking abilities and the willingness to take on multiple responsibilities.
According to a study by Dat Xanh Group, basic monthly salaries for real estate brokers have increased from VND4-10 million to VND6-20 million.
Brokerage fees have also seen a 10-20 per cent increase, with Ha Noi seeing a 5-10 per cent increase, HCM City a 20-30 per cent increase, and other localities a 30-40 per cent increase.
Sales personnel now receive bonuses ranging from VND10-25 million per product, compared to the previous range of VND5-10 million.
A real estate salesperson at a large real estate corporation based in Binh Thanh District, who asked to remain anonymous, said that during difficult times with fewer transactions and unstable income, only a few brokers with financial resources and effective communication skills can withstand the pressures of the profession.
The majority of brokers tend to give up after a short period due to demands for high sales and an uncertain lifestyle, she said. "Customers are now more cautious, and it is more challenging than ever to persuade them to buy real estate products."
Nguyen Hoai Danh, marketing director at Cat Tuong Land, said the biggest challenge in recruiting brokers today is training a skilled and dedicated workforce.
Real estate firms are now focusing on developing a skilled and dedicated workforce with market knowledge, understanding of customer psychology, and expertise in legal matters.
The survival of brokers depends on their clients' trust, and maintaining this trust requires continuous learning, professional ethics, and credibility.
Nguyen Hau, CEO of Asian Holding Real Estate Company, said brokers can only survive with the trust of their clients, and if that trust is lost, they will eventually be phased out, he added.
Nguyen Van Dinh, chairman of the Vietnam Real Estate Brokers Association, said that while recent dismissals have predominantly targeted new employees who lack expertise, brokers with strong skills and expertise remain highly sought after.
The draft of the new Real Estate Business Law will tighten the management and supervision of real estate brokerage activities, he said.
He recommended brokers continue to learn, improve their professional knowledge, and maintain professional ethics and credibility with customers.
According to statistics of the Vietnam Real Estate Brokers Association, currently, there are approximately 300,000 real estate brokers operating nationwide, with only 35,000 holding professional certificates. This poses risks for homebuyers in the event of a dispute between project developers and homebuyers.
Source: VNS