Limited-term apartment ownership proposal raises concern among people
Dai Le
Friday |

06/24/2022 11:30
---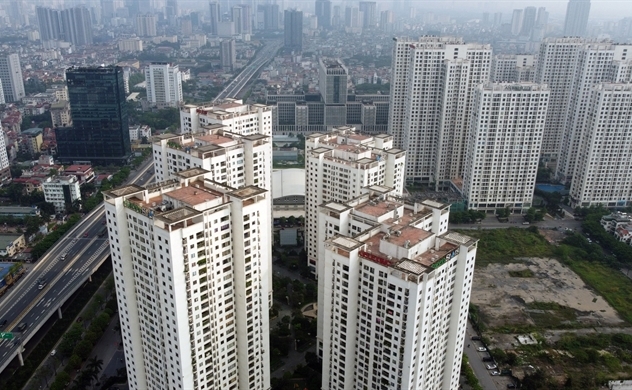 Photo: Thanh Nien
While some believe the limited-term apartment ownership rule could reduce housing prices, many prefer freehold to leasehold mode.
Experts say that an apartment is a valuable asset for Vietnamese families since it is a lifetime saving for most of people.
The number of apartments has been constantly increasing. Currently, the number of high-rise apartment buildings built in the country is more than 3,000, making an important contribution to solving social security and housing demands.
Apartments have the advantage of a high land-use ratio, however, apartments also have many disadvantages such as maintenance and repair, which are more difficult, especially when the life of the work, must be renovated and rebuilt.
However, only 1% of degraded apartment buildings have been renovated in the past 20 years. In many cases, apartments have expired, and their quality is seriously degraded, affecting people's lives and properties, but it is very difficult to move, repair, and rebuild.
In the draft of the revised Housing Law, the Construction Ministry offered a proposal with two options for apartment ownership: from 50 to 70 years, or according to the life expectancy of the apartment building.
In the second option, depending on the grade of the project, the buyer will be given ownership for the corresponding term.
With the law, the Vietnamese government is aiming for the stable growth of the real estate market and a part of this orientation is to clearly define the ownership, and the ownership duration said Mr. David Jackson – CEO of Colliers in Vietnam.
The selling price of leasehold apartments is generally lower than that of a freehold unit in the same areas, though this may not hold true in all cases. For those looking for freehold properties and expecting to pass them on to the next generations, they may accept higher prices, he added.
Young people, families with a limited financial budget, or investors interested in rental yields can opt for leasehold apartments with more affordable prices and then move to other places several years later when their needs change, he suggested.
However, limited-term ownership may discourage the development of apartment housing, Nguyen Van Dinh, a legal expert in investment and real estate business, told VietnamFinance.
Same category news
Latest news