Léman Luxury wins Dot Property Awards 2020 for Best Innovative Green Building
Bich Phuong
Friday |

07/24/2020 17:26
---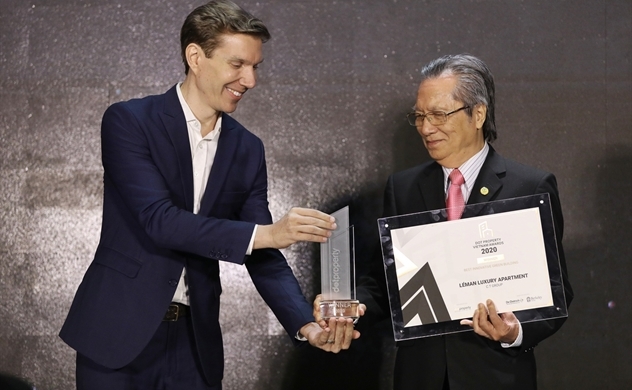 Léman Luxury, a major project of C.T Group was honored as the "Best Innovative Green Building" at the Dot Property Vietnam Awards 2020 ceremony organized in Ho Chi Minh City Thursday night.
Focusing on building a science-led green living space that features innovative, sophisticated design and excellent quality, Léman Luxury has been considered among the most beautiful buildings in the city. It has semi-classic Swiss architect in combination with a bold, modern building block, the group said in a statement. 
The building was designed with a harmonious blend of West and East culture with prime location in the city's District 3, one of Timeout's 20 coolest neighborhoods in the world, where exciting new developments coexist with a sense of history.
The precious Dot Property Award 2020 has marked a new milestone for the building, which was said to have contributed to the beauty of the district, with a unique design of a hanging garden, a rare and desirable green space to all city dwellers. The garden helps increase the oxygen level inside the building by 10 percent.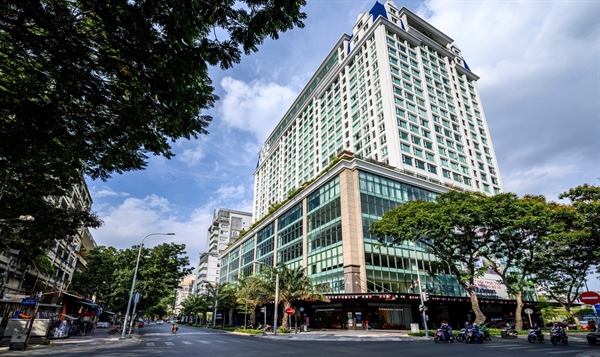 Léman Luxury – a Swiss masterpiece in the heart of HCM City. Photo: C.T Group
Additionally, a 60-meter waterfall in front of a corridor that draws in the South wind together with the massive hanging garden help keep the building's average temperature lower by 2-3oC compared to the surrounding's temperature, said the building developer.
Passing through the luxurious lounge constructed of shining stone, Italian wood, and Japanese stainless steel in blush pink color, featuring gorgeous 3D reliefs of Switzerland's national flower, visitors will enter a whole different world of pure tranquility, where the only sounds are waterfall pouring down from a 60-meter height and bird singing, and a lush and blooming hanging garden covering over 1,000 sq.m full of natural wind and sunlight.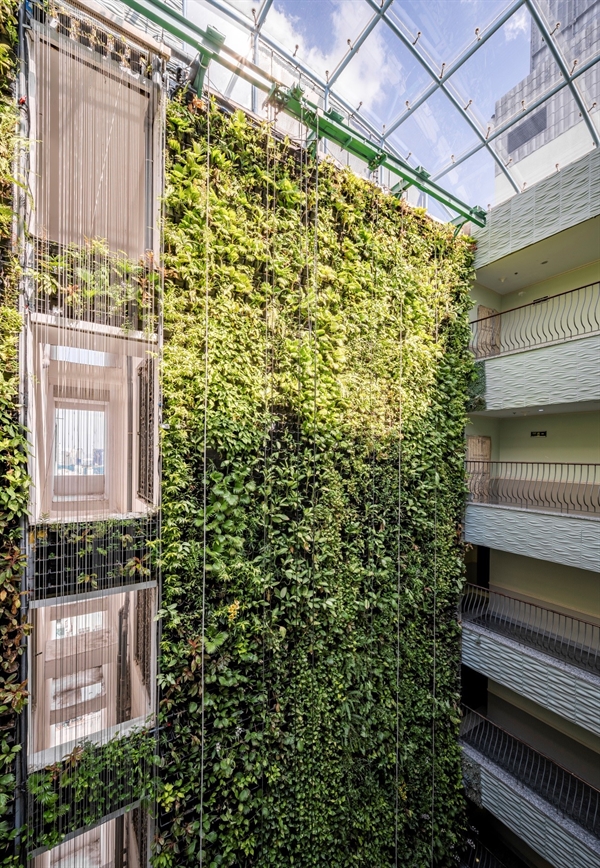 Blooming hanging garden covering over 1,000 sqm full of natural wind and sunlight inside the building. Photo: C.T Group
What makes Léman Luxury impressive is the building block comprising of six floors in crystal clear glass and state-of-the-art design, with inner garden space and a nice view to the green lawn from the second floor.The infinity pool on the rooftop sports a panorama view to the city center, offering unparalleled experiences of a hi-end lifestyle.
With the premium style and unique green design, Léman Luxury has been a proud home to all residents and white-collar officers who live and work here.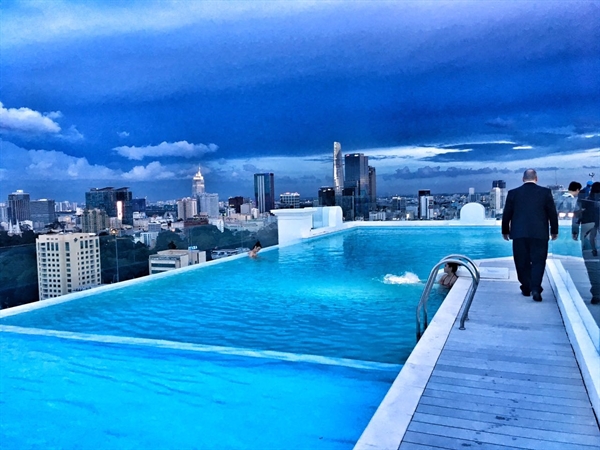 Infinity pool on Rooftop of Léman Luxury. Photo: C.T Group
This honorable win at Dot Property Vietnam Awards 2020 is yet another testament to the success of Léman Luxury brand and C.T Group on the way to sustainability and becoming the leading urban developer in Vietnam to create more sustainable values to the community.
C.T Group, which was founded 28 years ago, has strengthened its foothold as a firm that puts human at the center of business and made positive impacts to the community. It has set a new model of corporation that operates towards the development of the community.
The group is seen as a top-notch real estate brand that has proudly built and operated hi-end developments with superior construction and design quality, gaining recognition from both industrial experts and high-profile clients.  
Same category news
Hot news of the day