IFC subscribes to buy about $44 mln bond to be issued by real estate developer Nam Long
Khanh Minh
Tuesday |

04/12/2022 15:28
---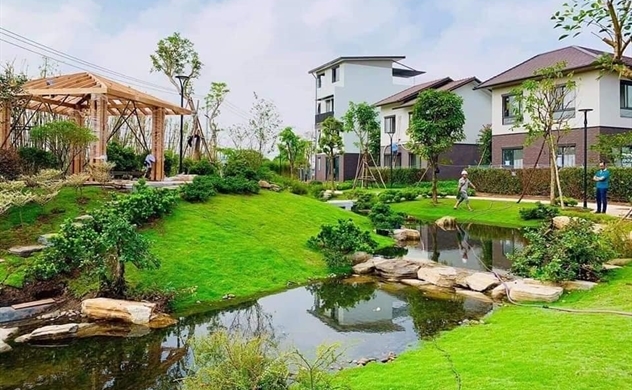 Photo: Nam Long
IFC has subscribed to a VND1 trillion (about $44 million) bond to be issued by Nam Long Investment Corporation, a leading housing developer in Vietnam.
The proceeds will be used by Nam Long for the second phase of the Waterpoint housing project, part of a broader integrated township development which will feature green public spaces, sporting, school, university, and medical facilities, as well as transport, retail and offices.
The investment aims to help Vietnam address its critical need for housing and tackle climate change. With the capital, Nam Long will develop sustainable green housing for workers in a satellite city near the economic hub of Ho Chi Minh City.
The IFC's investment is expected to create 1,500 jobs, with the satellite township to house over 50,000 people. The capital will help Nam Long to boost its capacity in providing more housing units for the growing number of middle-income residents in Vietnam, said Ngoc Xuan Tran, Chief Executive Officer at Nam Long Investment Corporation.
Vietnam has set ambitious twin goals to become a high-income country by 2045 and achieve carbon-neutral status by 2050, so financing for a development of this kind delivers multiple benefits, said Alfonso Garcia Mora, IFC Regional Vice President for Asia and the Pacific.
"Environmentally sustainable housing in townships which connect people to jobs in major commercial hubs is a win on the climate front and will increase the supply of quality housing for the country's growing middle class."
Vietnam's fast-paced economic growth has led to rapid urbanization with more than one-third of its 96.5 million people living and working in urban areas. Moving forward, Vietnam faces a substantial housing deficit—over 370,000 housing units annually—especially in industrial zones and satellite cities surrounding Hanoi and Ho Chi Minh city, the country's economic hubs.
With domestic manufacturing now re-opening, continued capital investment, which is critical to Vietnam's economic recovery, is needed and likely to primarily be channeled to those commercial hubs.