HCMC axes long-delayed urban project
Tri Duc
Thursday |

03/16/2023 23:00
---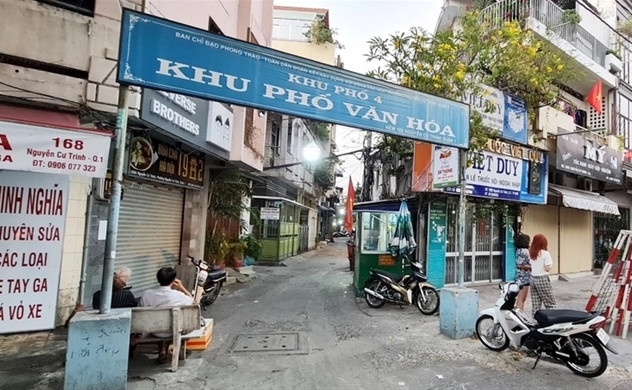 The entrance from Nguyen Cu Trinh street to the Ma Lang area, HCMC's District 1. Photo courtesy of Young People newspaper.
Ho Chi Minh City has withdrawn its in-principle approval issued in 2007 for the 6.8-hectare Ma Lang urban complex in District 1 as the investor Bitexco failed to make progress.
The municipality asked relevant agencies to inform Bitexco that the firm's proposal on continuation of the project and implementation of the Saigon Hospital project was groundless.
The 8.2-hectare Ma Lang area is a slum in District 1, surrounded by the prime locations of Nguyen Cu Trinh, Cong Quynh, Nguyen Trai, and Tran Dinh Xu streets.
HCMC planned to upgrade the area in 2000 and approved Bitexco as the investor in 2006. In 2017, HCMC asked District 1 to start land recovery, site clearance, and the resettlement of about 1,400 households. However, progress has been on hold. HCMC initiated the withdrawal of the project in 2021.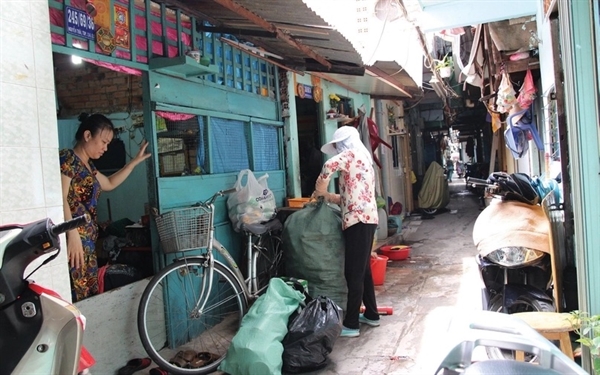 Tiny houses in the Ma Lang area. Photo courtesy of Viet People newspaper.
As the project is under planning, no adjustments or sales of houses in the area are allowed. In combination with zero progress, Ma Lang has fallen into disrepair over the years.
Source: The Investor