Vingroup stops TV, smartphone lines, focuses on VinFast vehicles
VOV
Monday |

05/10/2021 16:36
---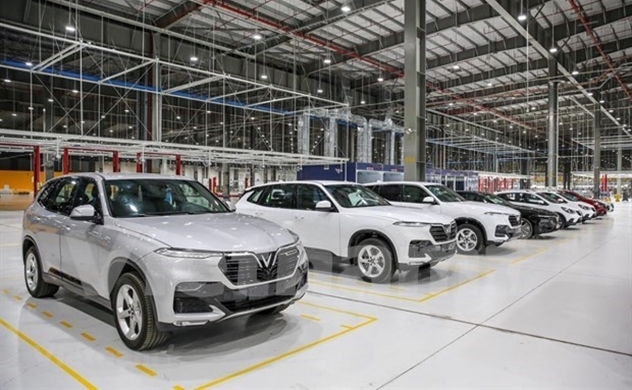 Photo: VOV
Vietnam's largest private conglomerate unveiled plans for its subsidiary VinSmart to halt the manufacturing of televisions and smartphones to primarily concentrate on developing electronic products and other components for VinFast cars.
The strategic shift is said to fulfill VinFast's goal of becoming one of the world's smartest and most convenient electric car manufacturers.
Nguyen Viet Quang, vice chairman and CEO of Vingroup, attributed the move to the fact that the firm's current production of smart phones and TVs is no longer seeing breakthroughs or creating unique values ​​for customers.
He emphasised that the development of smart cars, smart homes, and even smart cities is anticipated to bring about a range of benefits and outstanding experiences for users. The company is now highly determined to mobilise all available resources in order to bolster the manufacturing of VinFast cars as a means of realising these targets.
In line with the new plan, the company will shift their attention to focus on developing in-car infotainment and smart car features. In total, approximately 150 features will serve to offer unique utilities for users whilst simultaneously creating competitive advantages for the firm as it seeks to make a name for itself within the global automobile market.
The company will also turn to the research, design, and manufacturing of electronic components, in addition to battery cells, complete battery systems, and electric motors of all kinds as it strives to increase the localisation rate and ensure a high-quality supply source for VinFast.
Source: VOV
Hot news of the day