Vietnam's Jan.-June industrial production grows 2.71%
Xuan Thinh
Tuesday |

06/30/2020 09:38
---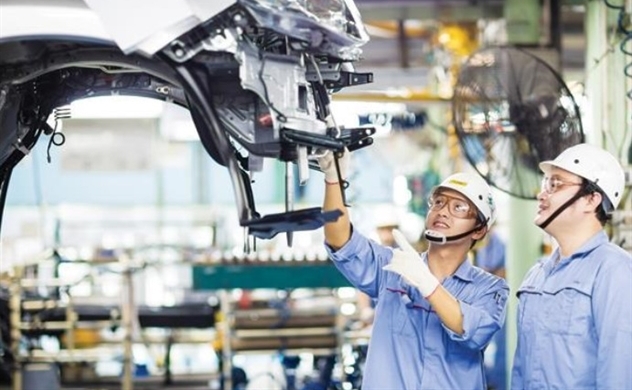 Growth of the processing and manufacturing sector hit ten-year low to 4.96% on pandemic. Photo: thoibaonganhang.vn
The country's index of industrial production recorded a year-on-year rise of 2.71 percent in the first six months of this year, according to data from the General Statistics Office.
The index was much lower than 9.13 percent reported in the same period last year and 10.5 percent of the same period in 2018.
Growth of the processing and manufacturing sector hit ten-year low to 4.96% on pandemic. The COVID-19 pandemic has been affecting the import of raw materials for industrial production, GSO leader explained.
In addition, the drunk-driving law has also been affecting the beverage industry, falling 17.4%. Meanwhile, production of the pharmaceutical manufacturing increased 27.9 percent in the reported period.
Automobile manufacturing fell 26.6%. Crude oil production decreased by 13.9% while manufacturing of mobile phones and components increased 27.5%
According to the General Statistics Office, industrial production in the second quarter was severely affected by the COVID-19 pandemic, so the value added growth rate was only 0.74% compared to the same period last year.
In a survey conducted by GSO, up to 58.7% of enterprises said that the number of new orders for export in second quarter increased and remained stabled.
For the third quarter, 78.1% of businesses expected that the number of new export orders increase and remain stable, while nearly 22% of businesses reported a decrease in orders.
It is expected that industrial production will increase sharply in May, when the country successfully controlled the pandemic.
► Vietnam posts 1.81 percent GDP growth in six months, ten-year low