Vietnam's economy to grow 7% in 2022: Fitch
Xuan Thinh
Friday |

01/07/2022 11:12
---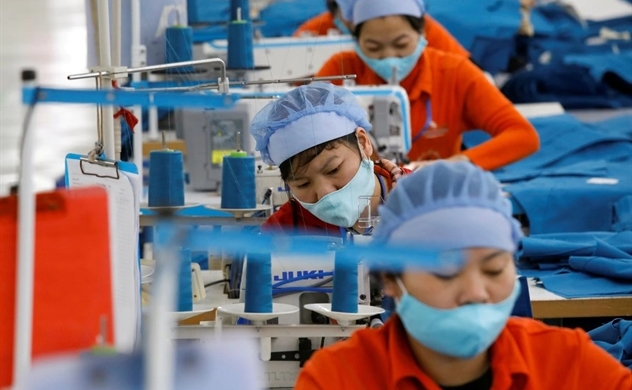 Women work at Hung Viet garment export factory in Hung Yen province, Vietnam December 30, 2020. Photo: Reuters
Vietnam's GDP is projected to to bounce back in 2022 with the growth rate of 7% as growth in 2021 proved stronger than expected, according to latest forecast from Fitch Solutions.
The growth rate for 2022 was revised down from 8% it had made earlier. The forecast was above the government's own estimate of 6.0-6.5%.
The economy has been recovery path after pandemic was under control in the country. In final quarter of 2021, real GDP growth rebounded to 5.2%, up from a contraction of 6.2% in third quarter, which took 2021 full-year growth to 2.6%.
The organisation expects base effects and stronger domestic activity to bolster growth in 2022, although it notes downside risks from the omicron variant and supply-chain issues.
The economy was recovering from its steepest contraction since the authorities began releasing quarterly data in 2000, as output had fallen 6.2% third quarter due to strict lockdowns in the country's key economic hubs of Hanoi and Ho Chi Minh City.
The economy is now more resilient to outbreaks following the government's push to vaccinate the population. As of January 2, Vietnam had given 79.9% of its population at least one vaccine dose and 57.9% were fully vaccinated, according to Our World In Data.