Vietnam's central bank to take strong action against "backyard" lending
Dinh Vu - Huong Dung
Friday |

03/17/2023 15:30
---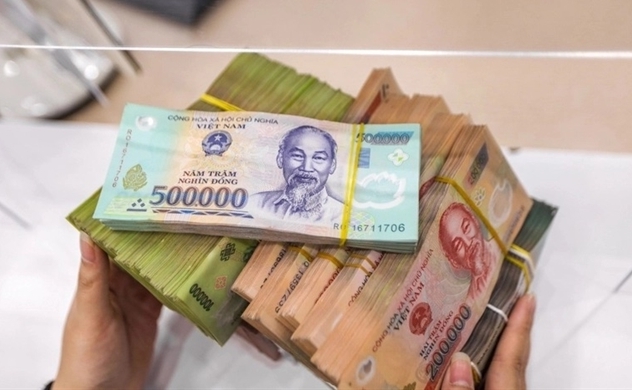 The State Bank of Vietnam plans to reduce the maximum ownership ratio of bank shareholders. Photo by The Investor/Trong Hieu.
The State Bank of Vietnam (SBV) plans to strongly reduce the maximum loan-to-equity ratio for a single customer or group of customers related to banks.
The SBV is collecting opinions on the above-mentioned points for its draft amended Law on Credit Institutions with an aim to further rein in cross-ownership and abuse of power in granting loans.
Regarding credit limit, the draft stipulates that the total outstanding credit for a customer must not exceed 10% of the bank's equity, down 5 percentage points from the current 15%.
Similarly, total outstanding credit for a customer and related persons must not exceed 15% of the bank's equity, lower than the current 25%.
Under the draft, those to whom banks are not allowed to grant unsecured loans or credit with preferential conditions include the chairman and members of the board of directors; the head and members of the supervisory board; the director, deputy directors and equivalent titles of people's credit funds. In the current regulation, the restriction only applies to chief accountants.
In addition, auditing organizations, auditors who are auditing at the bank; inspectors who are inspecting the bank; major and founding shareholders; people who appraise and approve bank credit; the bank's subsidiaries and affiliates etc. are all subject to credit restrictions.
While tightening the maximum lending rate for related people and organizations, the SBV also plans to lower the ownership ratio of individual and institutional shareholders at banks.
An individual shareholder will not be allowed to own more than 3% of the bank's charter capital, lower than the 5% stated in the current regulation. Similarly, an institutional shareholder can own no more than 10% of the bank's charter capital, except for some cases, also lower than the current 15%.
Instead of allowing shareholders and related persons to own up to 20% of the bank's capital, the central bank proposed to cut this ratio to 15%. Major shareholders of a bank and related persons are not allowed to own more than 5% of another bank.
According to the SBV, over 12 years of implementation, the Law on Credit Institutions has created a legal framework for the operation, management, inspection and supervision of credit institutions to ensure system safety and stability.
However, in the process of restructuring credit institutions, along with the development and drastic changes derived from the fourth Industrial Revolution, the Law on Credit Institutions has revealed a number of limitations, requiring adjustments to suit actual operation of credit institutions and management practices of state agencies.
Source: The Investor
Same category news