Vietnam urged to redefine competitive advantages to attract UK investment
VNA
Friday |

11/17/2023 15:28
---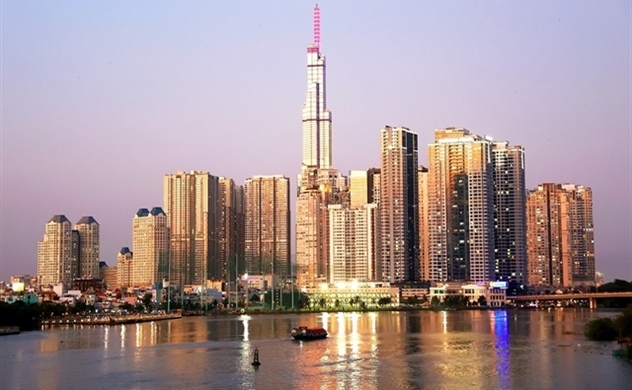 HCM City takes the lead with 244 UK-financed projects with capital totalling over 909 million USD or equivalent to 21.6% of the total UK investment in Vietnam. Photo by VNA.
Vietnam needed to redefine its competitive advantages in the new period to be ready to receive foreign direct investment flows from the United Kingdom (UK), experts have said.
Despite cheap labour costs and abundant personnel resources, Vietnam should rely on new factors including an attractive and transparent investment environment, simplified and digitalised administrative procedures, and infrastructure development, they said.
In addition, the UK is a country with a developed high-tech industry, so to effectively attract FDI from the UK, Vietnam should establish an ecosystem that could effectively support domestic suppliers with sufficient management capacities so that they could meet the needs of tier 1 and tier 2 suppliers of British foreign-invested enterprises in Vietnam.
According to experts, the UK's investment in Vietnam will likely increase thanks to many favourable factors. These include close relationships in multiple areas such as education, science and technology, industry, and energy as well as the UK's applause for Vietnam's commitment to achieving net-zero energy emissions by 2025. The UK then vows to provide Vietnam with technical support, expertise as well as establish partnerships and energy transition and climate change programmes for Vietnam.
As of August 20, 2023, the UK had 542 direct investment projects in Vietnam with registered capital of about 4.29 billion USD, ranking 15th out of 143 countries and territories investing directly in Vietnam.
The processing and manufacturing industry lured the lion's share of UK investment with 117 projects worth 1.59 billion USD, accounting for 38.1% of the total investment capital.
The property sector came next with seven projects, valued at 701.44 million USD or 16.7% of the total. It was followed by the mining sector, wholesale and retail, car and motorbike repair, accommodation and food services, water supply and waste treatment, science and technology, and education.
UK investors poured their investments into 36 localities and offshore areas in Vietnam. Of which, Ho Chi Minh City took the lead with 244 projects with capital totalling over 909 million USD or equivalent to 21.6% of the total UK investment in Vietnam. Offshore areas came next with five projects capitalised at 688 million USD and Dong Nai province with 11 projects valued at 670.8 million USD. Others were Hai Duong, Long An and Binh Duong provinces.
Over the past eight months of 2023, the UK had a total of 34 new investment projects in Vietnam with registered capital reaching 48.3 million USD. Among European countries, the UK is now the second-largest foreign investor in Vietnam, just after the Netherlands.
According to Deputy Minister of Industry and Trade Nguyen Sinh Nhat Tan, the UK-Vietnam Free Trade Agreement (UKVFTA), taking effect since May 2021, and the Comprehensive and Progressive Agreement for Trans-Pacific Partnership (CPTPP), which the UK joined on July 16, 2023, would be strong drivers to further develop bilateral relations, especially in investment in the future.
Source: Vietnamplus