Vietnam may extend the range of the USD/VND exchange rate: WB
Bao Dai
Friday |

11/18/2022 22:33
---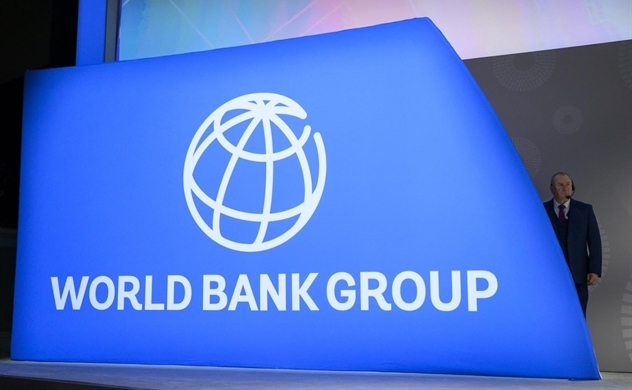 Photo: https://www.thejakartapost.com/
Vietnam may think about granting more exchange rate flexibility, according to the World Bank, as the Fed is anticipated to keep hiking interest rates.
In the Vietnam Macroeconomic Update Report in November, the World Bank (WB) said that the economy is facing many strong resistances. External demand slowed down while global financial mobilization conditions were tightened, affecting the exchange rate.
In the Vietnam Macro Monitoring report in November, the World Bank (WB) said that the economy is up against several formidable obstacles. While circumstances for global financial mobilization tightened, external demand slowed down, which had an impact on the currency rate.
Due to a slowdown in local and overseas demand, Vietnam's industrial production and retail sales both decreased in October.
Export growth slowed to a 12-month low of 4.8% (year-over-year) as a result of weak external demand, rising inflation, tighter global financial conditions, and global uncertainty increases.
Fuel prices have decreased, but consumer price index (CPI) inflation has climbed, moving from 3.9% in September to 4.3% in October (year-on-year). The WB attributed the rise in food prices—which make up 21.3% of the CPI basket—as the cause.
The World Bank reports that loan growth has slowed down but is still quite strong. Credit growth decreased to 16.5% in October from a record 16.9% rise in September (year over year)
The State Bank's impact of tightening domestic financial mobilization conditions by hiking interest rates to a total of 200 basis points in September and October caused the growth rate to slow down.
The average overnight interbank interest rate increased significantly from the 0.65% interest rate in the previous year to a new record high of 5.8% in October as compared to 4.9% in September.
The State Bank of Vietnam expanded exchange rate flexibility by expanding the VND/USD trading range from +/- 3 percent to +/- 5 percent and raising key interest rates by additional 100 basis points in October 2022 in order to decrease depreciation pressure on the VND
The World Bank also highlighted some positive aspects of the economy, such as the increase in input prices and the rise in foreign direct investment (FDI) registrations and disbursements, and the primary import kept cooling down.
Source: ZingNews