Vietnam looks to ease visa requirements to woo more tourists
Bloomberg | Mai Ngoc Chau
Friday |

03/17/2023 19:00
---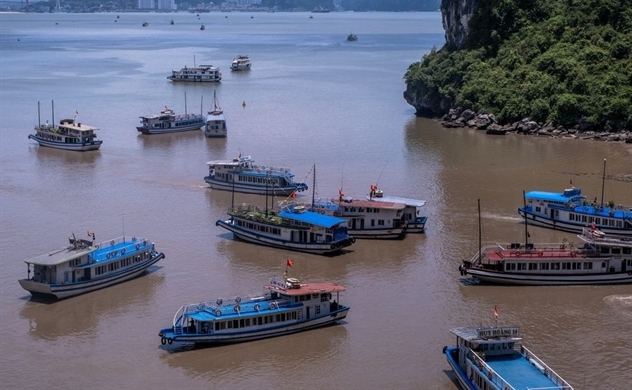 Tourist boats along Ha Long Bay. Photo by Linh Pham/Getty Images.
Vietnam's Prime Minister Pham Minh Chinh ordered officials to relax some visa requirements to help the Southeast Asian country attract more foreign tourists.
Difficulties of obtaining Vietnam tourist visas have been a major reason the nation has struggled post-pandemic to lure international travelers back, according to local media. Last year, less than 3.7 million foreign travelers trekked to the country known for inviting street food, a long coastline dotted with beaches and the UNESCO World Heritage Site Halong Bay. (Tourists have also complained about infrastructure issues such as public toilets with bad odors.)
Chinh on Wednesday instructed his cabinet to amend policies on immigration procedures, such as offering more visa waivers, increasing the length of stays for foreign tourists with reasonable fees and expanding the country's e-visa program, according to the government's website.
Vietnam has granted visa waivers to visitors from 13 nations — 11 in Europe and two in Asia — who can stay in the country for 15 days. Visitors from nine Asean nations can stay in the country visa-free for as long as 30 days. Vietnam currently offers e-visas to 80 nations, the immigration department said.
Vietnam's ministry of tourism says a more relaxed visa policy is key to drawing more international tourists. Local tourist firms at a Wednesday tourism conference proposed increasing the length of stays to as much as 45 days, state media reported.
Vietnam targets attracting eight million foreign tourists this year. In 2019, the country reported a record of more than 18 million international tourists. 
Source: Bloomberg
Same category news