Vietnam could become Asia's next green energy powerhouse
Bich Phuong
Friday |

08/20/2021 12:10
---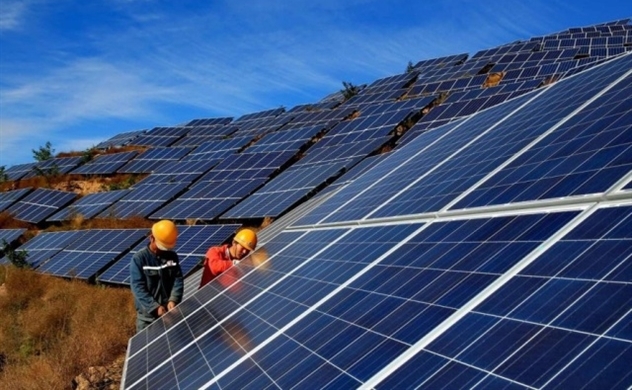 Photo: baodautu.vn
The Southeast Asian country, which has shown the world its capability to accelerate clean energy solutions, could become green energy powerhouse in Asia, Malaysia-based Techwire Asia news website said.
With higher power demand for economic development, Vietnam has recognized that the transition to green energy has never been more urgent.
As one of the fastest-growing economies in Southeast Asia, the country has demonstrated its seriousness in pursuing the green energy transition especially when it comes to embracing solar power.
The country now boasts the highest installed capacity of solar power in Southeast Asia, generating 16,500MW at the end of 2020, according to a World Bank's report. Separate statistics by the International Renewable Energy Agency also shows that Vietnam, as of the end of 2020, to be within the top 10 countries in the world with the highest capacity of solar energy installed.
With the country's high solar potential and its ambitious green energy goals come 2050, Vietnam has all the means to become a regional and global leader in renewables, said the news website. There is also a strong case for wind power projects as well, considering that the country has one of the best wind resources in Southeast Asia, with an estimated potential of 311 GWs.
Vietnam's power demand is high. It is the second-largest electricity consumer in Southeast Asia, the region with the fastest-growing levels of energy demand in the world. Over the past 20 years, the demand has grown at a steady six percent annually, according to data from International Energy Agency.
The country is among four largest power consumers in the region. Indonesia, Vietnam, Thailand, and Malaysia account for more than 80% of total regional demand. 
The government of Vietnam's commitment to boosting energy supply and strong public demand for improved air quality has been important underlying drivers in this direction. Public demand for environmental protection was identified as the second-most important driver, the report claims.
Serious air pollution in urban areas has triggered public opposition to the development of new coal power plants, and local issues related to water and other resources have also become concerns. 
According to Vietnam's Ministry of Industry and Trade in 2019, some local authorities have even refused to approve new coal power projects on account of their environmental implications. Inevitably, experts believe Vietnam will be a focal point for renewable energy financiers and investors due to the wide variety of green power opportunities.
Source: TechWire Asia