Vietnam becomes the third-largest seafood exporter in the world
Thanh Truc
Wednesday |

01/04/2023 10:23
---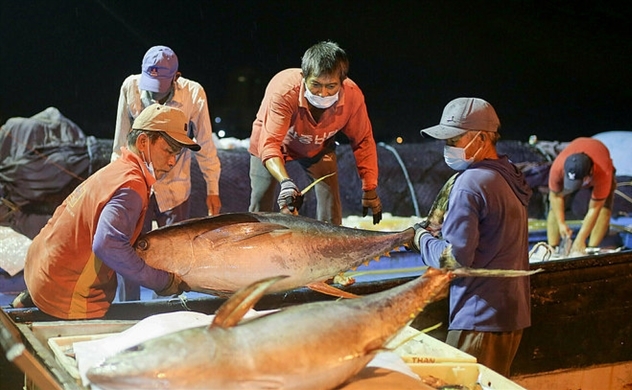 Photo: Internet
Vietnam has risen to the position of the third-largest seafood exporter in the world in 2022, with seafood export revenue exceeding $11 billion.
According to Vietnam Directorate of Fisheries, the value of seafood production will grow by 3% in 2022 compared to 2021, and that the overall output would increase by 3.1% to 9.06 million tons. 
In which the production from agriculture was 5.19 million tons, compared to 3.86 million tons from exploitation.
it is expected that the value of seafood exports would reach a new high of nearly $11 billion in 2022, up 23.8% from the same time in 2021 ($8.89 billion) and up 22.2% from the projected value of $9 billion. 
When compared to 2021, brackish water shrimp export revenue increased by around 13% to between $4.2 billion; pangasius export revenue increased by nearly 70% to $2.35 billion.
However, the fish business will face several obstacles and problems in 2023. It is necessary to take away the IUU yellow card; on the other side, the World Bank's recent assessment predicts that in 2023, global growth would depreciate, having an impact on all import markets. 
The difficulty of standardizing the domestic manufacturing process, particularly in terms of data to support the industry's output, goes hand in hand with that.