Vietnam among the top options for global investors: Cushman & Wakefield
Dai Le
Friday |

09/23/2022 16:18
---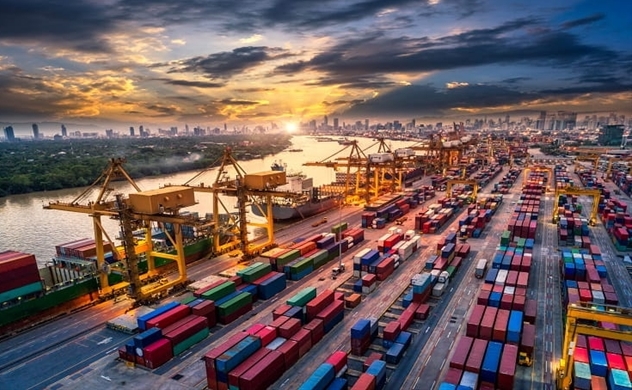 Photo: Cushman & Wakefield
In terms of first- and second-place favored developing markets, Vietnam received over 80% of the votes, beating out India's 75%, according to Cushman & Wakefield
Vietnam is concentrating investments on improving crucial transportation infrastructures, such as roads and seaports, and raising competition index ranking in order to draw more FDI into the nation. The economy is seeing strong expansion, particularly in the logistics and manufacturing sectors.
The North-South Expressway, the first phase of Long Thanh International Airport, the coastline road in Quang Ninh Kien Giang, and metro lines in both the North and the South are all projects that the Ministry of Transport intends to finish.
Vietnam is regarded as a desirable "investment destination" and a vibrant, open economy with a high growth rate around the globe thanks to the efforts made over the years, Cushman & Wakefield Vietnam CEO Trang Bui makes a comment.
In the current market, investors must "look laterally" for prospects for development. A "pause" in the market had been brought on by rising interest rates and an atmosphere of inflation.
According to Regional Director, APAC Capital Markets at Cushman & Wakefield Gordon Marsden, despite the slowdown, investor sentiment was leaning towards a cautious resumption of deal flow to the Asia Pacific later in 2022 once global players from the US and Europe have adjusted to the current conditions.
Vietnam set a new record in the first half of 2022, receiving 10.06 billion USD in investments from international investors.
In the previous five years, this growth rate is the greatest which saw significant investment from Singapore, Japan, Denmark, China, and Korea in real estate, which came in second place with 26% of the total capital. Investors are looking for hotels, offices, development land, and industrial and logistics buildings, Trang mentioned.
Despite the increased caution, Marsden expects that markets and industries in the Asia Pacific, particularly in Vietnam, a region with solid fundamentals will continue to draw attention from both domestic and international investors.