Vietnam among markets with the lowest operating costs in Asia: TMX Report
Xuan Thinh
Wednesday |

01/12/2022 10:43
---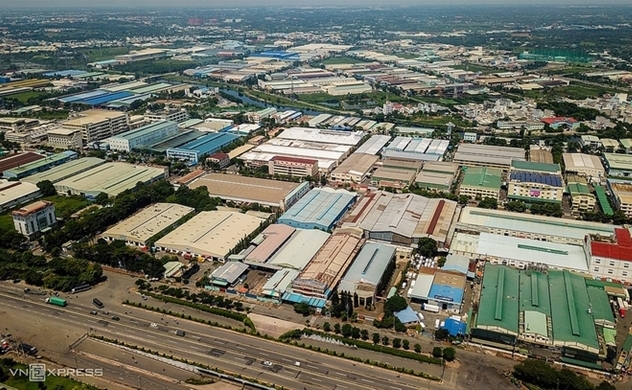 Factories and warehouses at the Tan Tao Industrial Park in HCMC. Photo by VnExpress/Quynh Tran.
With affordable labour cost, Vietnam is among three markets with the lowest operating costs in Asia, according to recent survey of TMX, a leading business transformation consultancy in Asia-Pacific region.
Vietnam ranks as fourth most affordable market in terms of labour after Cambodia, Myanmar, and the Philippines, while Singapore is the most expensive country in the region, with its monthly average operating costs at approximately 64% to 76% higher than other countries.  
TMX analysed labour, lease, logistics, utilities, and telecommunication costs in each of these nine markets. The report also investigated the competitiveness of the markets based on qualitative factors comprising business environment, talent performance, logistics performance, and readiness for digitalisation.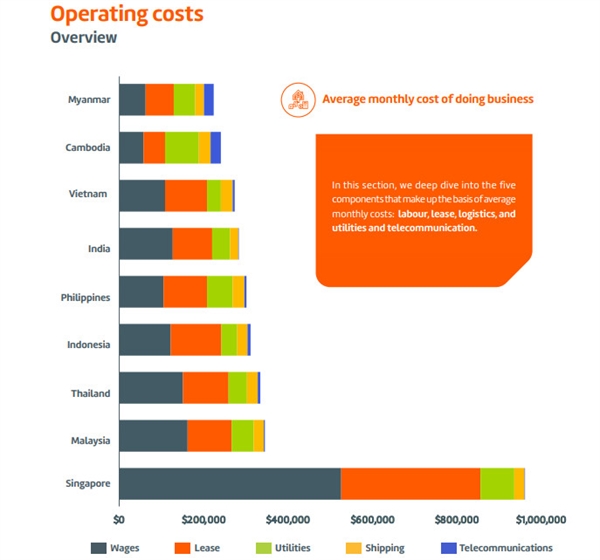 Source: TMX
Vietnam, which has average total operating costs that range from $79,280 to $209,087 per month, is ranked 5th in terms of country competitive scorecard as the survey looks into the areas of business environment, talent, logistics, and digitalisation.
When it comes to labour costs, which accounted for an average of up to 55% of total costs across countries, Vietnam ranked as fourth most affordable market after Cambodia, Myanmar, and the Philippines with an average total labour cost of $108,196 per month.
Logistics-wise, Vietnam has been categorized as a high potential market since the country has a relatively higher logistics cost but are able to extend good logistics performance.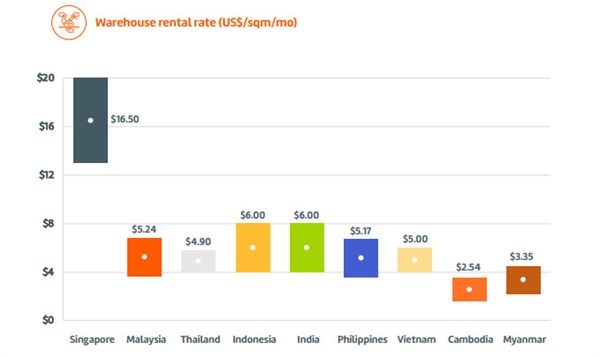 Source: TMX
As for utilities and telecommunications, which takes up approximately 16% of the total cost in most countries, Vietnam is ranked as the country with the most affordable electivity rates while Cambodia has the highest rates, according to the report.
Megan Benger, Director – Supply Chain at TMX, and co- author of the report, said the findings highlight the high diversity of the markets in Asia. Each market offers different advantages and limitations, making it crucial for businesses to carefully weigh their options before setting up base in a selected location.
The report, entitled 'The Great Supply Chain Migration – Breaking down the Cost of Doing Business in Asia', looks at nine countries in Asia, namely Cambodia, India, Indonesia, Malaysia, Myanmar, The Philippines, Singapore, Thailand, and Vietnam.