Viet Nam is among five economic 'connectors' in fragmenting world: Bloomberg
Thuy Dung
Friday |

11/10/2023 08:30
---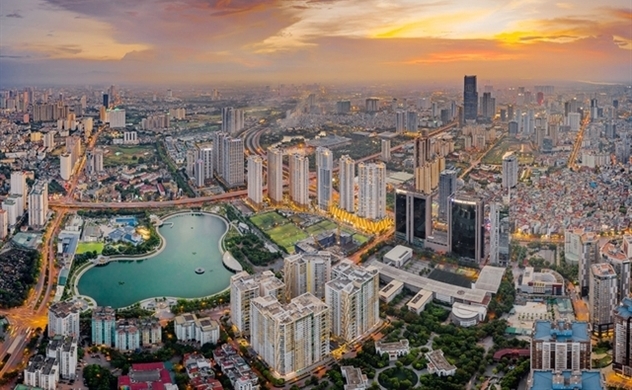 Photo by VGP.
Viet Nam, along with Poland, Mexico, Morocco and Indonesia are five economic "connectors" in a fragmenting world, noted Bloomberg in an article.
The article said, all of these five nations are benefiting from the reshuffling of supply chains in response to U.S.-China tensions. They are strategically positioned to capitalize on the shifting dynamics within global supply chains.
These countries accounted for 4 percent of global GDP, but they have attracted more than 10 percent of so-called "green sector" investment since 2017, equivalent to US$550 billion.
Viet Nam has delicately balanced policy
According to Bloomberg, the trend of giant electronics manufacturers moving some production lines to Viet Nam dates back about a decade, but it has accelerated in recent years.
The U.S. is the destination for about a third of Viet Nam's exports, while China is the largest supplier of raw materials to Vietnamese manufacturers, from machinery to garment raw materials.
Viet Nam officially upgraded relations with the U.S. to a comprehensive strategic partnership in September. The U.S. also announced it helps Viet Nam develop its fledgling semiconductor industry.
The nation is also a member of the Regional Comprehensive Economic Partnership.
The electronics industry contributed 32 percent of total exports by 2022, doubling the figure made a decade ago. As of June 2022, this sector employed 1.3 million people. Vietnamese officials are confident that the number is even higher.
Over US$15.29 billion was channeled into 2,608 new foreign direct investment (FDI) projects as of October 20, respectively up 54 percent and 66.1 percent year on year, statistics showed.
It added up to more than US$25.76 billion in total FDI during the period, rising 14.7 percent. 
However, over the first ten months of 2023, the estimated export turnover amounted to US$291.28 billion, still showing a 7.1 percent decrease compared to the same period last year, primarily due to export market challenges in many months.
Source: VGP