Three local pharmaceutical firms get license to produce COVID-19 treatment pills
Bich Phuong
Friday |

01/07/2022 12:17
---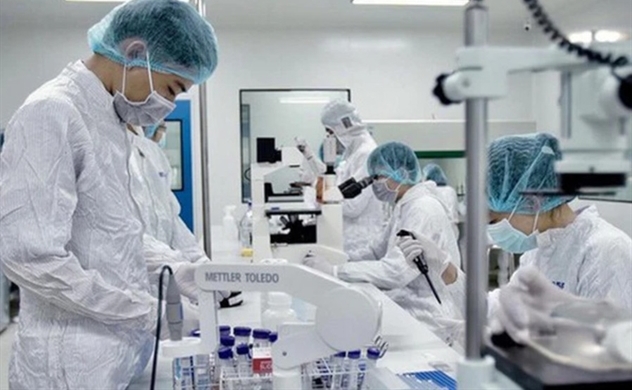 Photo: cafeBiz.vn
Boston Pharma, Stella and Mekophar have been approved to produce COVID-19 treatment Molnupiravir pills, Tien Phong newspaper cited health ministry as saying.
According to the Ministry of Health, the three domestic pharmaceutical companies will manufacture medicine to treat COVID-19 under a franchise form from the US.
The firms must check the quality of raw materials to meet the requirements before production; monitor and inspect drug quality monthly after being granted a circulation registration certificate and report to the management agency for close supervision on the quality and shelf life of the drug.
The Ministry of Health also requires the management agencies and specialized units to strictly control the quality and price in accordance with the provisions of the Pharmaceutical Law, to combat all negative manifestations and group interests during the production and storage process. medicine practice.
After Merch pharmaceutical company licensed the production of the drug to treat COVID-19 with the active ingredient Molnupiravir, about 10 domestic pharmaceutical companies have submitted applications to produce drugs to treat COVID-19. However, only 3 firm are eligible for this license.
Leader of Boston Pharma, which has just been licensed to manufacture COVID-19 pills, told the paper that it is starting to produce this drug. The price is about VND300,000/box.