State Treasury to auction $17 bln worth of G-bonds in 2023
VietnamPlus
Thursday |

02/02/2023 13:54
---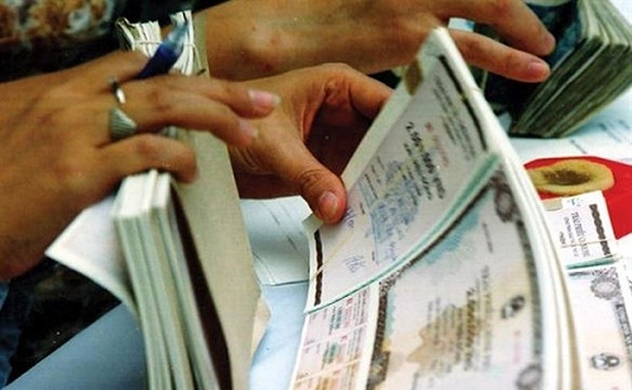 Illustrative image (Photo: VNA)
The State Treasury has announced that it plans to raise VND400 trillion (over $17 billion) worth of Government bonds via auctions on the Hanoi Stock Exchange this year.
In the first quarter of 2023, the State Treasury will offer VND108 trillion worth of G-bonds with different maturities, including 5-year and 7-year bonds valued at 8 trillion VND, 10-year, and 15-year bonds each valued at VND45 trillion, and VND5 trillion worth of 20-year and 30-year bonds each.

On February 1, the HNX organized three auctions of 5-year bonds worth VND500 billion, and 10-year and 15-year bonds worth VND5 trillion each.

The State Treasury said in 2023, the agency will issue G-bonds closely following market developments, and the revenue collection and disbursement progress of the public investment capital plan from the State budget.

It will manage interest rates of auctioned G-bonds in line with the Government's direction of fiscal and monetary policies, and issue G-bonds with different maturities to meet the needs of investors, thus promoting the liquidity of the G-bond market, raising more capital for the State budget and supporting the development of the capital markets.
Source: VietnamPlus
Same category news