S. Korea's power giant KEPCO to invest $2.2bln in vietnam coal-fired plant
Lee Kap-soo
Friday |

10/09/2020 14:37
---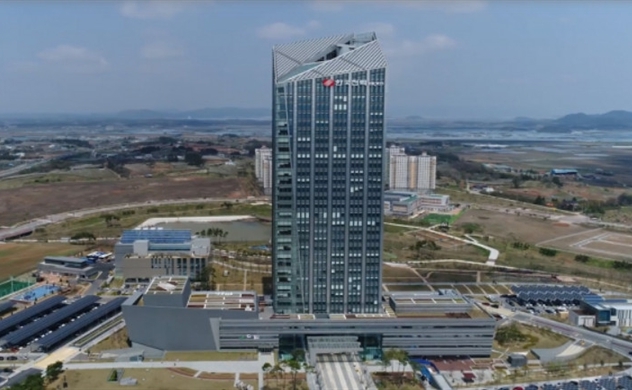 Korea Electric Power Corp / Courtesy of KEPCO 출처 : Korea IT Times(http://www.koreaittimes.com)
Korea Electric Power Corp. has decided to inject $2.2 billion in Vietnam's Vung Ang 2 coal power plant, the company announced it passed an agenda for the investment on October 5.
The project, which was ordered by Vietnam's Ministry of Trade, Industry and Energy, is to build and operate a 1,200MW power plant in Ha Tinh Province, 300 kilometers south of Hanoi, Vietnam.
Originally, Mitsubishi of Japan and Hong Kong's CLP participated in this project by 40 percent each and Japan's Chugoku Electric Power Corporation by 20 percent.
However, as CLP decided to withdraw its participation in the project, KEPCO decided to buy 40 percent of CLP's shares in accordance with Mitsubishi's proposal, which has been leading the project.
With the passage of the board of directors, KEPCO plans to sign a business contract and a financial contract by the end of this year, and start construction sometime next year to complete the project in January 2025.
KEPCO is planning to build a power plant with ultra-critical pressure technology that minimizes carbon emissions and install additional eco-friendly facilities to minimize greenhouse gas emissions.
Regarding profitability, KEPCO also stressed that it is possible to generate stable profits by signing a 25-year long-term power sales contract with Vietnam Electric Power Corp.
KEPCO especially suggested that the project is a 'Team Korea' project.
As Korean institutions and companies participate in the entire process of carrying out projects, including the construction of power plant (Doosan Heavy and Samsung C&T), operation (KEPCO and power generation companies), and finance (Export and Import Bank of Korea and Hana Bank), high levels of national interest creation are expected.
Source: Korea IT Times