Pepper exports expected to hit $963 million in 2022
Que Anh
Thursday |

01/05/2023 15:26
---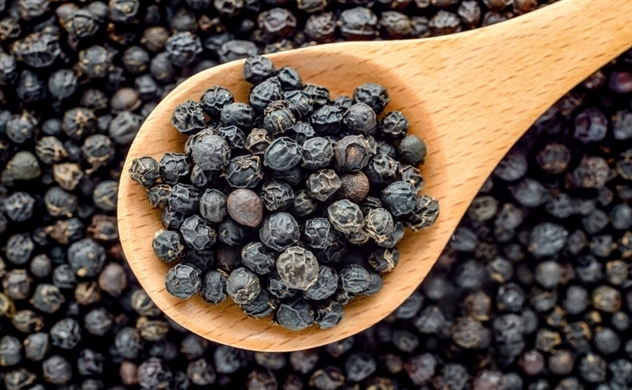 Photo: Internet
Vietnam is estimated to export 226,000 tons of pepper for $963 million in 2022, down 13.3% in volume but up 2.7% in value from 2021, according to the General Department of Customs.
Vietnam's pepper is expected to be sold for an average export price of $4,257 per ton in 2022, an increase of 18.5% from 2021.
In the domestic market, pepper prices change in a downward direction in 2022. The fluctuating price swung between VND82,500 and VND85,000/kg in February 2022 (around 3.5-$3.6/kg), reaching a high level in the first quarter of 2022, before falling to the lowest level of the year in the fourth quarter of 2022.
On December 24, 2022, the price of black pepper fell dramatically from VND2,500 to 3,500/kg ($0.10 - 0.14/kg); on November 30, 2022, to the lowest level of VND60,000/kg ($2.5/kg) in Dong Nai province and the maximum level of VND63,000/kg ($2.7/kg) in Ba Ria-Vung Tau province.
White pepper cost VND93,000/kg ($4/kg), down VND12,000/kg ($0.5/kg) from the end of November 2022, and a significant discount from the VND119,000/kg ($5/kg) price at the same time of 2021.
Source: Cong Thuong