Japanese-led group to lend Vietnam $1.8 bln for coal-fired power plant
Luu Van Dat
Tuesday |

12/29/2020 23:33
---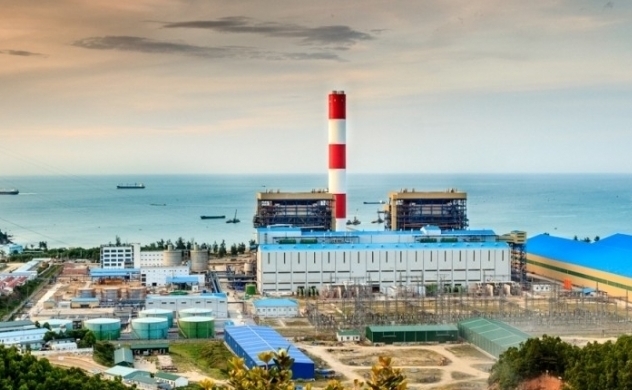 The Vung Ang I thermal power plant in Ha Tinh. Photo: Nhan Dan
A group led by Japan Bank for International Cooperation will provide nearly $1.8 billion loans to build a coal-fired power plant in Vietnam's central region, lender said in a statement.
The Japanese bank signed on December 28 a loan agreement with Vung Ang II Thermal Power Limited Liability Company, a Vietnamese company invested in by Mitsubishi Corporation and others.
JBIC will provide project financing amounting to up to approximately $636 million for the Vung Ang 2 coal-fired power plant in Ha Tinh province. The project has a total electricity output capacity of 1.2 gigawatts.
The electricity generated from this plant will be sold to Vietnam Electricity, the country's state-owned power utility company, for 25 years.
The loan is co-financed with private financial institutions as well as the Export-Import Bank of Korea. The total co-financing amount is approximately $1.77 billion.
The Japanese bank said the project would "contribute to economic development in Vietnam through the stable supply of electricity." 
This project is seen as one of the concrete initiatives to strengthen cooperation between Japan and Vietnam in the energy field, as addressed in the Japan-Vietnam Joint Statements issued following the summit meetings held on June 6, 2017 and May 31, 2018.
The project has become a flashpoint in the debate over whether rich nations should continue supporting coal-fired power in developing nations with growing electricity demand, according to Wall Street Journal.
The Vietnamese government has prioritized the improvement of power supply capacity and revised its Seventh Power Development Plan, which was announced in 2011, in 2016 in order to promote the construction of power plants and swiftly develop power sources.
Japan and Vietnam enjoy close ties. Vietnam was the first country Japanese Prime Minister Yoshihide Suga visited after taking office in September.