Intel's manufacturing presence puts Vietnam on hi-tech map
Huong Giang
Thursday |

11/09/2023 11:47
---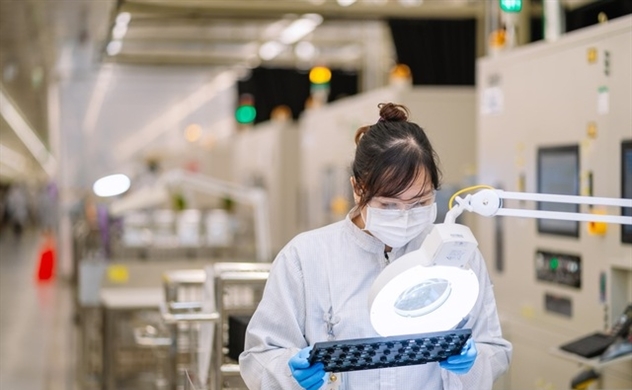 Photo by VGP.
Intel has invested $1.5 billion into Vietnam so far, including the last announced investment of $475 million in January 2021.
Vice President of Intel Vietnam Kim Huat Ooi stressed: "Vietnam continues to be an important part of Intel's global manufacturing operations, and the tech giant is pleased to have supported the development of Vietnam's broader technology industry ecosystem and workforce over nearly two decades of operations there, and we look forward to continuing to do so".
Currently, the Vietnam factory is producing the latest generation of client products, Raptor Lake processors and the upcoming Meteor Lake processors, accounting for over 50% of the assembly and testing output, according to the Vice President.
IPV is not about one-off investments but has been done to make Vietnam competitive as a regional player and bring a more complete ecosystem to the Southeast Asian country, said Kim.
Vice President Kim also said Intel has helped Vietnam create an ecosystem that is vibrant and resilient, and to do that, Intel is working hand in glove on upskilling the workforce, enhancing the education system, ensuring the government has knowledge about best-in-class sustainability practices, and helping the government focus on bringing the best-in-class in terms of using blockchain and technology to enhance the flow of goods with a project with the Vietnam General Department of Customs.
Regarding Vietnam's business environment, Vice President Kim shared that Vietnam's stable socio-political environment, the availability of a young and talented workforce, as well as its excellent location essentially in the center of Asia, have made it easier for Intel to continue investing in the country.
"All of these aspects help drive Vietnam's overall business and technology production potential. Intel's manufacturing presence here has clearly put Vietnam on the hi-tech map and shown that the country has all the necessary infrastructure and policies in place to support advanced manufacturing operations", said Kim.
Source: VGP