Ho Chi Minh City's largest employer to suspended production from July 14 on pandemic
Khanh Minh
Wednesday |

07/14/2021 09:30
---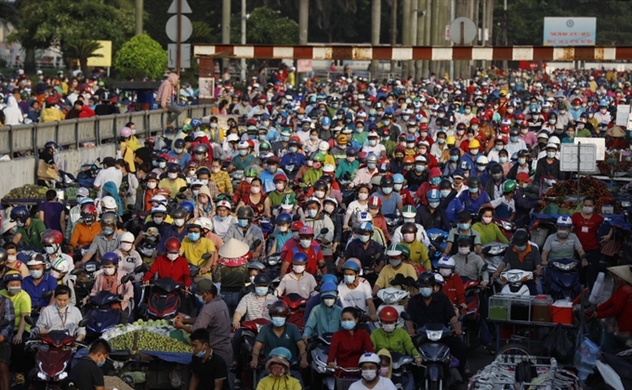 Photo: VnExpress / Huu Khoa
COVID-19 pandemic has forced Pouyuen Vietnam, the biggest employer in Ho Chi Minh City, to suspend operation 10 days beginning July 14.
The suspension was done following the instruction of the city government amid a coronavirus surge, according to Pou Chen Corp. in Vietnam.
The Taiwan's footwear producer with over 56,000 workers cannot offer on-site accommodations as required by the city due to its large workforce, said Cu Phat Nghiep, chairman of the unit's labor union.
Earlier, the Binh Tan District's government required the footwear maker to have all employees stay back at the factory and get the new coronavirus tests every three days instead of travelling between their residences and the factory.
"There are many workers while a major part of the factory has been used for machinery," Nghiep was cited by VnExpress.
Prior to the decision to halt production of the entire factory, the pandemic has forced more than 33,000 workers of the company to temporarily stop working.
Among them, nearly 10,000 workers living in Long An province could not return the factory to work due to local authorities' "travel pass" regulations.
On the same reason, over 3,500 workers from Tien Giang and Ben Tre provinces had to take a break from work.
According to a report by the city's health officials, Pouyuen had detected 35 COVID-19 cases as of July 4.