Foxconn introduces the first batch of displays made in Vietnam factory
Van Dat
Wednesday |

11/18/2020 19:02
---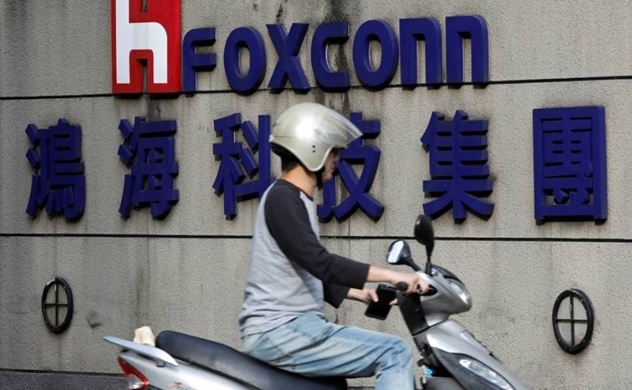 The plant is hiring 150 employees and by 2021 its employee number will be 700-1,000 workers. Photo: Reuters
Apple's main iPhone assembler Foxconn has turned out the first batch of display screens made at its $26-million plant in Vietnam, the local government of Quang Ninh said on its website.
The Taiwan-based electronics maker Foxconn launched of the first batch of 100 LCD screens manufactured in Quang Ninh plant, which is scheduled to make 20,000 screens for export annually.
Foxconn, a strong and reputable maker of electronic products in the world with more than 800 companies and branches in several countries, plans to expand the Quang Ninh plant to produce a million display screens for total export revenue of $250 million next year.
Currently, this project is hiring 150 employees and by 2021 its employee number will be 700-1,000 workers.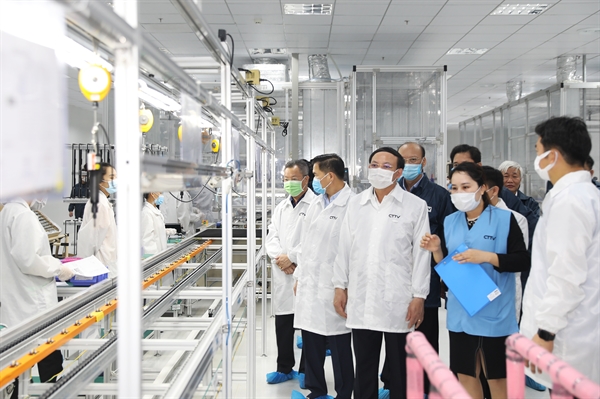 Leaders of Quang Ninh Province visit Foxconn plant.
The Foxconn released the first batch of products just after one year of the project implementation.
The world's largest contract electronics maker set up its first Vietnam factory in 2007 in the northern province of Bac Ninh.
Vietnam with 96 million people has become a key production base for firms including South Korea's Samsung Electronics, LG Electronics Inc and others, after it signed several free trade pacts.
Hot news of the day