Foreign investors eligible for $2 billion LNG project bidding in Quang Ninh
Khanh Minh
Tuesday |

07/06/2021 21:06
---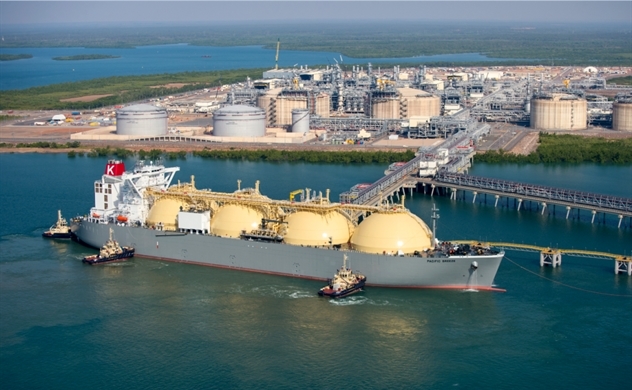 Illustrative. Photo: totalenergies.com
Foreign investors will be eligible for bidding for a $2 billion Quang Ninh liquefied natural gas power project, according to the bidding rules set by the province's Department of Planning and Investment.
The Northern province of Quang Ninh is seeking investment in a VND47.5 trillion ($2 billion) liquefied natural gas-fired power plant project in Cam Pha City.
The facility, which will be built on an area of 56 hectares, including 13.38 hectares offshore in the city, will comprise a 1,500MW power plant, gas storage, and an LNG terminal with an annual capacity of 2.4 million tonnes, as well as related infrastructure.
After acquiring the land, the chosen investor will be permitted to manage the project for 50 years. The investors must complete the investing processes by the end of the first quarter of 2022.
The construction is scheduled to begin in the second quarter of 2022 and end in the second quarter of 2027. The project is scheduled to begin operations in the third quarter of 2027.
According to the Quang Ninh government, investors must fulfill financial capacity and expertise standards in order to engage in the project.
When finished, the facility will help to address the northern region's electricity shortage. According to the Ministry of Industry and Trade, electricity supply in the northern area would fall 6,000MW short of demand in 2021-2023 due to a lack of new supply, with only the 440MW Cam Pha 3 and 600MW Haiphong 3 thermal power plants anticipated to come online after 2029.
Furthermore, investors must commit to not seeking a guarantee for power purchase agreements and instead negotiate power purchases with the Vietnam Electricity Group on their own.
Source: VIR
Hot news of the day