Finance ministry seeks further gasoline tax cut
Quynh Trang
Wednesday |

06/15/2022 09:50
---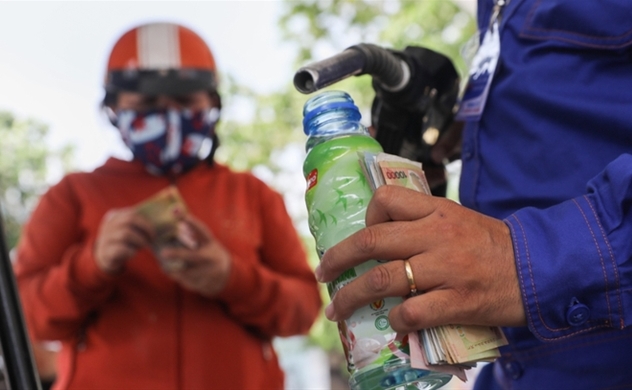 A staff pours gasoline into a bottle at a fuel station in Ho Chi Minh City in February 2022. Photo by VnExpress/Quynh Tran
The Ministry of Finance is set to propose a further environment tax reduction on gasoline amid surging prices.
It wants to scrap the tax altogether after the National Assembly approved a 50 percent reduction to VND2,000 ($0.086) per liter starting April.
The finance ministry on April 21 sought official feedback on a proposal to lower gasoline import prices from 20 percent to 12 percent.
Although such a reduction won't bring down gasoline prices, it will help to diversify gasoline import markets and avoid dependence on South Korea and ASEAN, which are offering incentive import taxes.
These proposals show the effort of the Vietnamese government in containing inflation, which has become a topic of concern this year as prices of key commodities surged globally.
The World Bank has recently slashed global growth forecast by nearly a third to 2.9 percent for this year due to concern of elevated inflation.
Vietnam's Consumer Price Index (CPI), which measures inflation, in the first five months rose 2.25 percent year-on-year, compared to 1.29 percent in the first five months of last year.
Standard Chartered Bank expects Vietnam's inflation to be at 4.2 percent this year, slightly higher than the central bank's cap of 4 percent.
Source: VnExpress