Exports of Vietnamese goods through Japan's Aeon system surge 20%
Khanh Minh
Thursday |

07/23/2020 10:36
---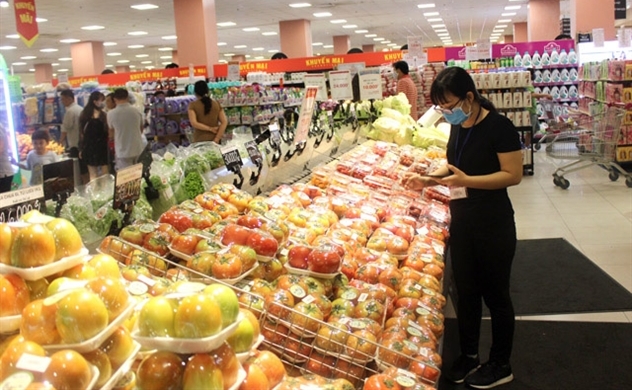 Last year, AEON's total import value of Vietnamese products increased to $381 million, almost double from 2016. Photo: Dan Viet
Exports of Vietnamese products through Aeon system in foreign countries increased 20% to $260 million in the first half of 2020, said Yuichiro Shiotani, CEO of AEON Topvalu Vietnam.
The export revenue was much higher than the value in 2016, when Vietnam reported $200 million turnover from exporting goods through the Japanese retailer.  
Last year, AEON's total import value of Vietnamese products increased to $381 million, almost double from 2016, Dan Viet reported.
Despite the negative impacts from the COVID-19 pandemic, the retail giant has been in the right track to increase Vietnam's exports through its supply network to $500 million in 2020 and $1 billion by 2025.
Two years ago, Aeon group and the Ministry of Industry and Trade signed a memorandum of understanding placing the export target of Vietnamese products. The Japanese retailer  has committed to boost the value of Vietnam's exports.
Japan, the world's third biggest economy has high demands of imports, especially food, garment-textiles, footwear, fisheries, agricultural, plastic and wood products, said Yuichiro Shiotani.
Recently, Aeon imported the first shipment of lychee from Vietnam and sold at its distribution system in Japan. It has become the first retailer introducing and selling fresh Vietnamese lychee in Japanese market.
AEON Vietnam was said to have created jobs for more than 4,000 locals and cooperated with more than 2,500 domestic enterprises.
► Japan's AEON Group prepares $2 billion for Vietnam business expansion
Source: Dan Viet
Same category news