Billionaire's South African lender weighs Vietnam expansion
Adelaide Changole
Wednesday |

05/24/2023 13:22
---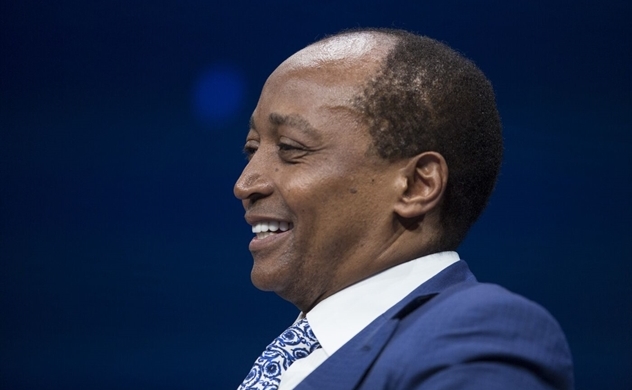 Patrice Motsepe. Photo by Dania Maxwell/Bloomberg.
Tyme Group, a digital lender controlled by South African billionaire Patrice Motsepe, is considering entering Vietnam as early as next year in an ambitious expansion plan.
"It's one of those markets that is almost like a perfect fit for a business like ours," Coen Jonker, co-founder of Tyme and chief executive officer of TymeBank, said in an interview. The Southeast Asian country is "chronically underserved," with many small businesses having little or no access to capital, he added.
Vietnam is the second Asian nation Singapore-headquartered Tyme Group is betting on to power its own growth, after having made its debut in the Philippines last year. Vietnam's $366 billion economy is young and fast-growing with low levels of unemployment, Jonker said. 
Majority owned by Motsepe's African Rainbow Capital, Tyme Group operates as Tyme Bank in South Africa, where it has garnered more than 7 million customers in four years. In the Philippines, it runs GoTyme Bank — a joint venture with the local Gokongwei Group. Tyme is growing at a pace of 300,000 new customers a month across the two markets, Jonker said.
Of the $78 million it raised in the funding round that kicked off in January, Tyme plans to use $65 million for the new market expansion plus its operations in South Africa and the Philippines. The rest will be utilized to buy out one of the bank's early investors, Jonker said.
The lender brought aboard two new investors including Norrsken22, an Africa-focused tech growth fund, and Blue Earth Capital, an independent global impact investment firm. 
Tyme Group may seek a further $40 million to $80 million at the full series C fundraising round, which will conclude by the fourth quarter, Jonker said. 
"We have no concern whether we can raise capital as a business, because there's so much interest in Tyme as a business," Jonker said. "It is more a question of at what price."
Source: Bloomberg