Banks lower deposit rates to under 8.5%
Bich Phuong
Tuesday |

05/30/2023 13:48
---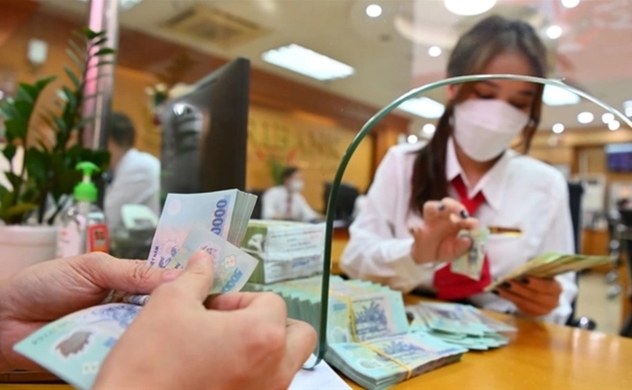 Photo: Dan Tri
In response to the central bank's instruction, local commercial banks lowered deposit interest rates to below 8.5% for maturities of 12 months or less.
On May 27, Prime Minister Pham Minh Chinh asked the State Bank of Vietnam to instruct commercial banks to lower lending rates to relieve the credit bottleneck in the faltering economy.
The central bank was also asked to continue reviewing the disbursement of the two credit packages, the VND40 trillion ($1.7 billion) interest rate aid package and the VND120 trillion ($5.1 billion) social housing support package, with more flexible, feasible, and reasonable lending conditions.
He also directed the central bank to ease lending availability for real estate developers and buyers. The move promotes the safe, healthy, and sustainable growth of the Vietnamese property market.
To boost economic development, the State Bank of Vietnam (SBV) cut limit interest rates on dong-denominated deposits by 0.5 percentage points for maturities under six months on May 25. Deposit interest ceilings were lowered from 5.5% to 5% per year for maturities from one month to six months by the central bank.
Since Monday, commercial banks have lowered their deposit interest rates by 0.5 percentage points for maturities of six months or less and 0.2-0.3 percentage points for longer terms.
For 15 and 18-month durations, GPBank offers 8.6% deposit interest.
GPBank charges 8.5% for 12-month periods, while ABBank charges 8.5% for 18–60-month terms.
The "Big 4" state-controlled institutions, Vietcombank, VietinBank, BIDV, and Agribank, have the lowest deposit interest rates at 6.8% for durations between 12 and 36 months. Their periods under six months range from 4.1% to 4.6%, below the central bank's 5% ceiling. They charge 5.5% for six-month periods.
VPBank, a large private bank, offers deposit interest rates of 4.9% for one or three months, 7.7% for six months, 7.9% for nine months, and 7.7% for 12 months.
Another significant private lender, Sacombank, gives deposit interest rates of 5% for one or three months, 6.8% for six months, 7.1% for nine months, and 7.4% for 12-month maturities.