Azerbaijan to cooperate with Vietnam in the oil industry and renewable energy sources
Tho Huynh
Monday |

11/28/2022 17:08
---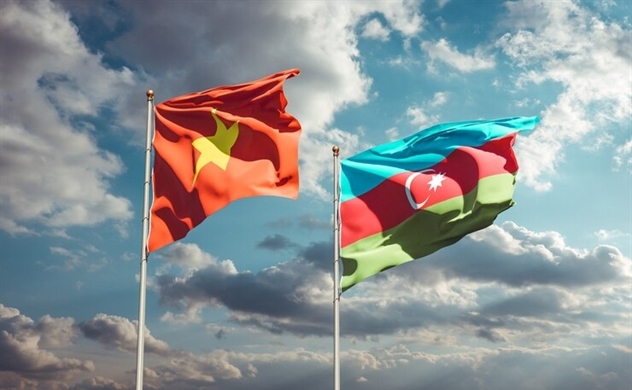 National state flags of vietnam and azerbaijan together (Photo: www.freepik.com)
Parviz Shahbazov, the energy minister of Azerbaijan, met with a representative from Vietnam to discuss the expansion of cooperation with Vietnamese businesses in the fields of oil refining and renewable energy
According to a report from Trend from the Azerbaijani ministry of energy, Parviz Shahbazov, the energy minister of Azerbaijan, met with a delegation led by Nguyen Thi Hoang Van, the deputy chairman of the foreign relations committee of the Communist Party of Vietnam, to discuss the expansion of cooperation with Vietnamese businesses in the fields of oil refining and renewable energy.
Additionally, it was discussed establishing a "green energy" zone in the liberated areas.
During the discussion, it was brought out how important the Azerbaijan-Vietnam Intergovernmental Commission on Economic, Trade, Scientific, and Technical Cooperation is. The last meeting's procedure was put into practice, and future possibilities for bilateral cooperation in the energy sector were evaluated. The parties also agreed to schedule their subsequent meeting sometime soon.
It was also brought up that Azerbaijan and Vietnam are situated along the historic Silk Road, and that the North-South and East-West Transport Corridors can aid in the growth of trade, transit, and economic ties between the two nations.
Source: Azernews