VN-Index crosses 1,000-point threshold after a year long
Khanh Minh
Thursday |

11/26/2020 21:43
---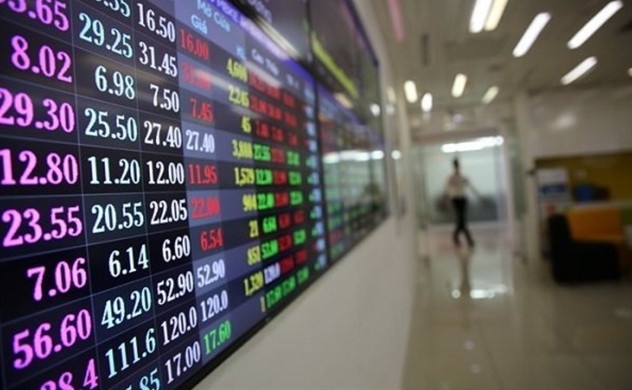 VN-Index returns 1,000-point threshold. Photo: Vietnamnet.vn
By the end of Thursday's afternoon, Vietnam's benchmark VN-Index closed at 1,005.97 points, up 6.03 points or 0.6 percent when many blue-chips reversed at the end of the session, according to exchange.
With the strong cash flow in the market, VN-Index successfully conquered the psychological resistance of 1,000 points, higher than before the country reported the first case of Covid-19 patient nearly a year ago.
This is the first time the index has crossed the four-digit figure since November 20 last year.
Vietnam's main bourse, the Ho Chi Minh Stock Exchange (HoSE), on which the VN-Index is located, witnessed 203 stocks gaining and 216 losing.
Total trading volume reached more than 493.5 million units, worth VND10,293.6 billion ($445 million), up 4 percent in volume but decreased 6 percent in value compared to a day ago.
The VN30 Index basket had 19 gainers. BID increased  3.1 percent to VND42,600, CTG added 3.2 percent to VND34,000, PLX grew 2 percent to VND51,400.
The best performers the session were state-owned banks, with CTG of VietinBank, BID of BIDV gaining 3.1 percent, VCB of Vietcombank adding 0.5 percent.
On the other side, HPG of Hoa Phat was the biggest loser, falling 1.4 percent to VND35,100, while VHM, VNM, VRE, NVL dropped slightly.
The HNX Index had 48 gainers and 38 losers. The Index increased by 0.31 points (+ 0.21%), to 148.4 points. Total matched volume reached more than 62.2 million units, worth VND1,128.5 billion.
Foreign investors continued to be net sellers during the session.
Same category news


Hot news of the day