Viettel Post shares to be auctioned at VND104,800 apiece
Xuan Thinh
Tuesday |

10/13/2020 09:56
---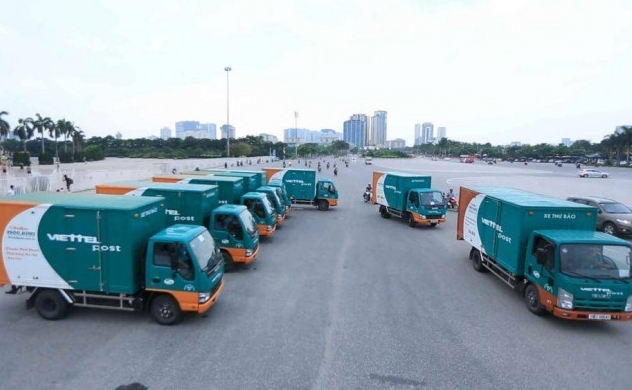 Photo: Viettel Post
Military-run Viettel plans to auction 4.98 million shares, or 6 percent stake in Viettel Post at initial price of VND104,800 ($4.5) apiece, according to Hanoi Stock Exchange's filing.
Selling the VTP shares, Viettel Group is expected to collect VND522 billion ($22.5 million).
If the divestment is carried out successful, the telecom giant will reduce ownership in Viettel Post to 60.81 percent from 66.81 percent.
The auction will be organised at 14:00 on November 11th 2020.
The company has not set a specific roadmap for further divestment and moving shares to Ho Chi Minh City Stock Exchange from UPCoM market.
Delivery activities contribute up to 66 percent of Viettel Post's revenue, while trade and services, 21 percent, logistics, 13 percent.
However, from 2022, businesses will participate deeply in the logistics segment in accordance with the orientation of Viettel Group, which sets out to transform Viettel Post into a digital-based logistics company.
In 2020, Viettel Post expects VND25,000 billion ($1 billion) in revenue, VND1.5 trillion ($64.7 million) profit and an average growth rate of 25-30 percent.
Dividend is maintained from 35 40 percent a year.
► Vietnam's military-run telecom giant Viettel to sell 6% stake in Viettel Post
Same category news


Hot news of the day