Vietnam's stock market capitalization to GDP rises to 122.8% in 2021
Xuan Thinh
Friday |

01/07/2022 14:43
---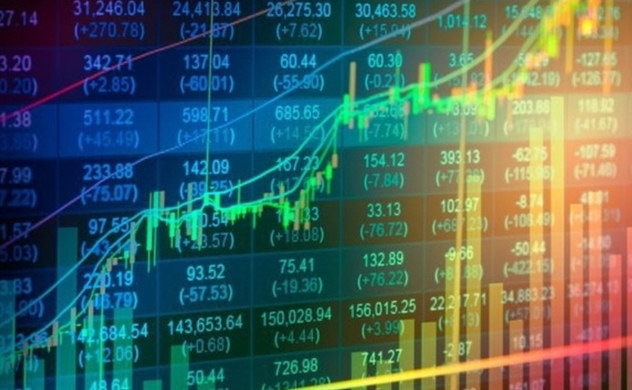 Illustrative photo
The capitalization of Vietnam's stock market has reached VND7,729 trillion as of end December 2021, equivalent to 122.8% of 2020 GDP, according to the State Securities Commission.
The figure was a 46% increase from the end of 2020, indicating significant growth in the stock market, which has become an important channel for mobilizing capital in the medium and long run.
During the past year, the stock market recorded historical highs several times times, the peak was on November 25 when the VN-Index reached 1,500 points.
Liquidity in the stock market in 2021 continued to explode and increased strongly thanks to the cash flow of domestic investors leading the market.
From the average trading value of VND19,000 billion per session in January, it increased rapidly. In November, it reached VND40,000 billion per session.
Total capital mobilization on the stock market in the first 11 months of the year reached VND 444,941 billion, up 23% over the same period last year. Capital mobilization for the State budget through government bond auctions increased by 1.3% with a value of VND301,017 billion.
Last year, the number of investors joining the stock market increased sharply, contributing to pushing the market liquidity to billions of US dollars per session. In the first 11 months of 2021, 1.3 million accounts of domestic investors and 4,133 accounts of foreign investors were opened.
Market capitalization on the Ho Chi Minh Stock Exchange (HOSE) alone rose more than 42% year-on-year to VND5.8 quadrillion ($254.83 billion) by the end of 2021, accounting for 92.77% of the previous year's GDP, according to the regulator.
In 2020, the market capitalization on HOSE stood at VND4.08 quadrillion, or 67.59% of 2019's GDP.
Ending the last session of December, the benchmark VN-Index reached 1,498.28 points, a month-on-month increase of 1.34% and a year-on-year rise of 35.73%.
The large-cap tracker VN30-Index edged down 0.12% compared to the previous month to close at 1,535.71 points; however, the figure was 43.42% higher than that recorded at the beginning of last year.
In 2021, the HOSE saw 184.32 billion stocks traded for total of over VND5.39 quadrillion, up 118.68% and 244.51%, respectively, against 2020. An average of 737.29 million shares, worth nearly VND21.6 trillion per session, were traded on the bourse per session.
As of the end of last year, 533 securities codes had been listed on HOSE, including 404 stocks, three close-end fund certificates, eight exchange-traded funds (ETF), 113 covered warrants (CW), and five bonds. The number of shares listed on the bourse exceeded $120.5 billion.
As many as 46 HOSE-listed companies had market capitalization reaching over $1 billion and three hitting over $10 billion, namely VinGroup (VIC), Vietcombank (VCB) and Vinhomes (VHM).