Vietnam's military-run telecom giant Viettel to sell 6% stake in Viettel Post
Bich Phuong
Friday |

10/09/2020 23:07
---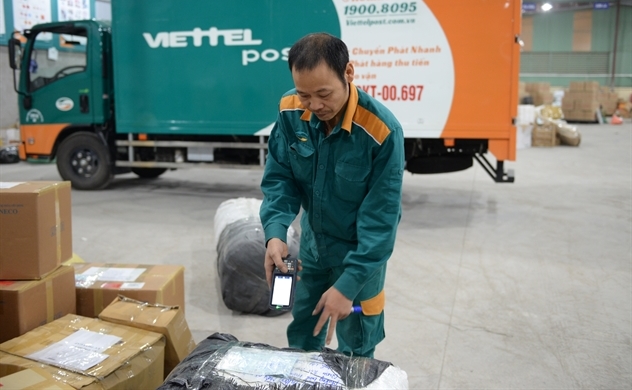 Photo: Viettel Post
The divestment of 6 percent stake in Viettel Post will be done through a public auction at the Hanoi Stock Exchange. It is expected that the auction to be held in November.
The information was announced by Viettel Post during a meeting with analysts on Friday afternoon, VietnamBiz reported.
At the event, representatives from some investment funds said that the 6 percent divestment was much lower than the expected 16 percent announced earlier.
According to leaders from Viettel, the divestment will be carried out following the group's roadmap to ensure benefits of investors. The next divestment roadmap will be implemented in the new restructuring period of Viettel, between 2021 and 2025.
The Viettel representative revealed the group has plan to list VTP shares on Ho Chi Minh City Stock Exchange to ensure better liquidity of the shares. The share listing on Vietnam's main exchange is expected to be conducted in the 2021 – 2025 period.
Earlier, Viettel announced it would divest from three member units listed on the stock market including Viettel Post (VTP), Viettel Project (CTR) and Consulting Design Viettel (VTK).
Currently, Viettel owns 68.083 percent of the charter capital of Viettel Post, 63.12 percent capital in Viettel Project and 68 percent equity of Viettel Design Consultant.
In the shareholder structure of Viettel Post, beside the parent company Viettel, Japan Asia MB Capital also holds share at Viettel Post.
Same category news


Hot news of the day