Vietnam, US seek to promote post COVID-19 footwear trade via online conference
Bich Phuong
Thursday |

05/14/2020 14:47
---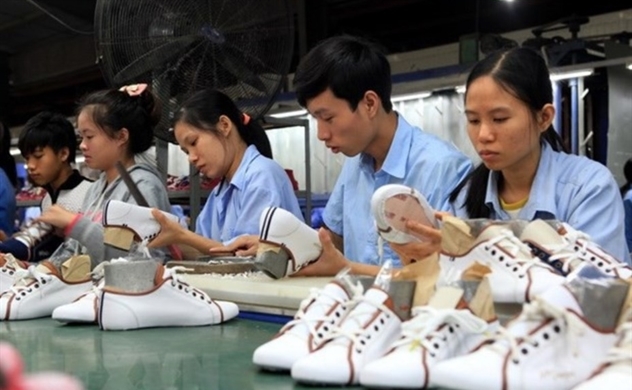 In April, Vietnam's footwear sector saw a reduction of 6.6% in total export value. Photo: VNA
About 60 US footwear importers will meet local manufacturers during an online trade event that will be organized between May 28 and 30 this year, Ministry of Industry and Trade said.
The online trade activity was part of Vietnam's efforts to recover the economy after the Covid-19 pandemic has been contained in the country.
Footwear is one of the key exports of Vietnam. Last year, footwear export revenue hit $18.3 billion, up nearly 13 percent, and the US was the largest importer with a turnover of $6.65 billion, up over 14 percent, the ministry said.

In the first quarter of 2020, the US remained Vietnam's largest footwear importer with a turnover of $1.56 billion, an increase of 10 percent from a year earlier, according to latest data from the General Customs Department of Vietnam.
In April, Vietnam's footwear sector saw a reduction of 6.6% in total export value to 1.3 billion USD month-on-month, according to the Ministry of Industry and Trade.
Despite footwear exports to the market grew in the first quarter amid coronavirus pandemic, several Vietnamese footwear makers said their contracts for the second and third quarters have not been closed.
At this online meeting, US and Vietnamese enterprises will update the US footwear market amid the context of the Covid-19 pandemic and evaluate the prospects in the future and the ways to adapt in the new context.
 
The conference will also introduce Vietnam's policies and orientation to develop the footwear industry and promote trade in footwear with the US market.

Vietnam has proved to the world its success in controlling and stopping the spread of the disease. While many experts say that after controlling the Covid-19 pandemic, the demand for footwear in the US market will increase. Therefore, right now, footwear businesses need to promote trade promotion to the US market, the ministry said.
Same category news


Hot news of the day