Vietnam stock drops to 1,000 points, a two-year low
Khanh Minh
Tuesday |

10/11/2022 14:41
---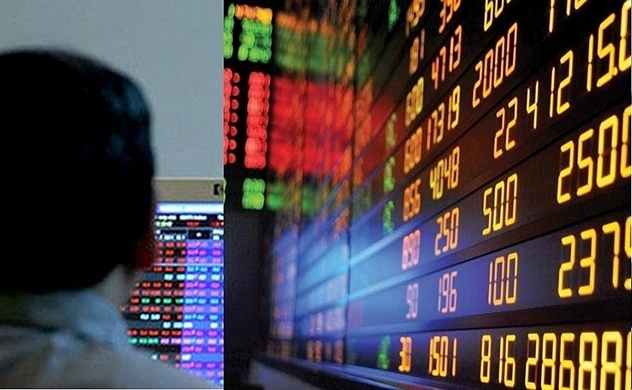 The VN-Index fell to 1,003 points on Tuesday afternoon, the lowest since December 2020 on uncertainties from global and local markets.
At 2.40 p.m., the VN-Index was down 39 points after as the Asian markets fell.
In the previous four weeks, the VN-Index has plummeted 16.52%, making it the world's second poorest performing benchmark, trailing Russia by 23.67%.
The VN30 basket, which includes the 30 biggest capped companies, had 26 tickers in the red, with TCB of the largest private lender Techcombank and TPB of private TPBank hitting floor levels.
VIB of Vietnam International Commercial Bank, VPB of private lender VPBank, and MSN of conglomerate Masan Group all lost roughly 6%.
The sole blue chip gaining ground was GAS of state-owned Petrovietnam Gas, which was up 1.3%.
Foreign investors sold NVL of real estate developer Novaland Group and VND of brokerage VNDirect for a net loss of VND69 billion.
The HNX-Index for equities traded on the Hanoi Stock Exchange, which is home to mid and small caps, was down 3.59%, while the UPCoM-Index for Unlisted Public Companies was down 3.59%.
Source: VnExpress
Same category news