Vietnam stock amongst the best performers globally in April
Xuan Thinh
Wednesday |

05/13/2020 10:43
---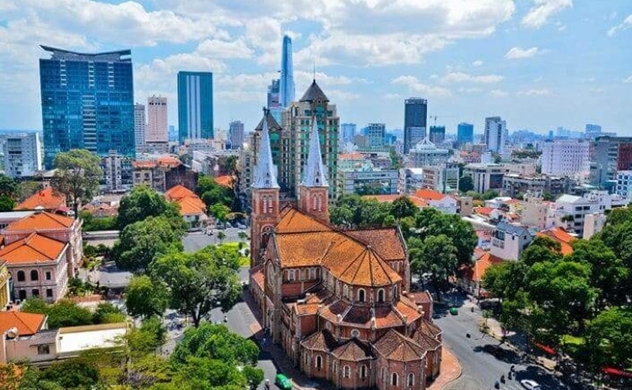 Vietnam stock amongst the best performers globally in April. Investasian.com
Stock rebound in Asian frontier markets, led by Pakistan and Vietnam, the second and third best performers globally in April when the Southeast Asian country reopened its economy, Asia Frontier Capital said.
After the sharp declines global markets experienced in March, there was a massive recovery in most stock markets. And the strong rebound in Vietnam and Pakistan was not only due to investors anticipating a reopening of economies, but also due to very attractive valuations.
Last month the Ho Chi Minh Index fell by 24.9%, from 882.19 to 662.53, and hence brought valuations of some companies to very attractive levels.
The broad-based rally pushed the stock indices in Ho Chi Minh City up 16.1% and Hanoi up 15.3%, with strong gains also seen in smaller stocks, while the Vietnamese Dong was +1.5% versus the USD.
Unlike other rallies in Vietnam over the past few years, this time the recovery was very broad based; even when accounting for the flaws in both stock indices in Ho Chi Minh City and Hanoi, with the HSX Index being very concentrated in Vingroup-stocks and banks, and two banking stocks in Hanoi being the main drivers for the index gains in April, report says.
Price jumps in many small- and mid-cap stocks recently, some of which gained 30% to 80%. Those gains were driven by a new influx of capital from local first-time investors which more than compensated for continued foreign selling.
Vietnam has been able to restart its economy in a much faster manner than other countries will certainly lead to a faster recovery of the domestic economy.
According to a survey, Vietnamese are the most optimistic citizens for a fast recovery, but the successful containment could hinder Vietnam from opening its borders anytime soon, in fear that another wave of imported infections would destroy all the work the country has accomplished.
Vietnam became one of the first countries in the world to ease social-distancing measures on 23rd April. The government has reported 270 infections since the start of the outbreak and so far has reported no deaths. Unlike other low-income countries with minimal diagnostic capacity, Vietnam has conducted more than 200,000 tests. 
Two larger outbreaks in March in Hanoi and Ho Chi Minh City were successfully contained and there were very few infections from returnees who are automatically transferred into state quarantine for 14 days upon arrival from overseas, report says.
Although all estimates have to currently be taken with a fair amount of skepticism, recent IMF forecasts show the possible damage to several economies. According to the IMF, Vietnam is expected to grow at 2.7% in 2020 and recover to 7.0% in 2021.
Same category news


Hot news of the day