Vietnam records three IPO listings raising $7 mln in the first 10.5 months
Ngo Luong
Monday |

11/20/2023 09:30
---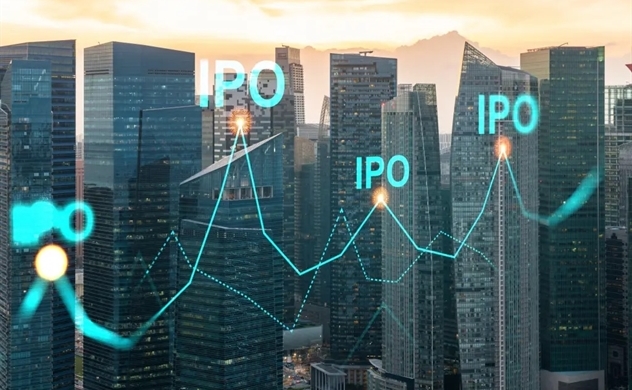 Photo by Tech in Asia.
Vietnam raised $7 million, while Indonesia, Thailand, and Malaysia collectively raised $5.4 billion through IPO listings in the first 10.5 months of 2023, according to the latest report from Deloitte.
According to the research, Indonesia, Thailand, and Malaysia combined raised 98% of the total monies raised in Southeast Asia.
The low number of IPOs in Vietnam was primarily driven by a tightened IPO and listing approval procedure, as well as higher net withdrawals from foreign investors due to global and local issues hurting market liquidity in 2023, according to Mr. Van Trinh Bui, Assurance Leader, Deloitte Vietnam.
These difficult conditions, combined with Vietnam's decreasing VN-index performance during the first half of 2022, have resulted in IPO aspirants postponing their intentions to list and waiting for the opportune time.
"Although Vietnam's stock indexes rebounded by the end of 2023, they are still far from their peak in 2021 and early 2022." Nonetheless, the Vietnam government has implemented many measures to stimulate the economy, as well as initiatives to strengthen the ratings of the Vietnam stock market, in order to boost investors' confidence as we approach 2024," he noted. 
153 IPOs and IPO market capitalization were recorded in Southeast Asia during the reviewed period. Despite the positive results, the amount raised in the IPO was the lowest in eight years.
According to Deloitte data (as of 15 November 2023), companies in Southeast Asia have raised around $5.5 billion from this year's IPO listings to date, compared to $7.6 billion from 163 IPOs in the entire year of 2022.
Southeast Asian firms are growing, and they have the opportunity to go beyond their borders for cross-border IPOs. Expected favorable valuations, increased liquidity, industry comparability, and investor familiarity with specific sectors are driving this.
Similarly, stock exchanges around the world are paying increasing attention to Southeast Asian companies, launching new programs or reworking existing ones to boost their appeal as entry points for these high-growth companies.
A growing number of companies are listed on the secondary boards of Southeast Asian bourses. Listing on the junior boards of stock exchanges, which cater to high-growth small and medium firms (SMEs), may be viewed as a stepping stone to the Main Board for some IPO candidates. The fact that they are a publicly traded corporation may encourage them to expand their business and raise more capital.
Many SMEs in Southeast Asia have high development potential, and a strong financial ecosystem may help these businesses prosper and maximize their potential.
Indonesia's initial public offering (IPO) industry continues to shine in Southeast Asia. It witnessed the most IPO funds raised among Southeast Asian markets, with 77 IPOs raising a total of $3.6 billion. Even in the face of pandemic-related obstacles that began in 2020, the country was able to maintain its momentum after rebounding in 2021.
Thailand is the region's runner-up, having raised $1.06 billion through 37 initial public offerings (IPOs). The country's consumer business continues to lead the way, accounting for around 40% of regional funds raised and 38% of new listings.
However, no blockbuster listings were provided in 2022 in the country. The high-interest rate environment and political gridlock have also resulted in a $4.8 billion outflow from foreign investors in the first ten months of 2023.
In the first 10.5 months of this year, Malaysian bourses saw 28 IPOs raising $715 million. Bursa Malaysia did reasonably well, given its objective of 31 listings for 2023. It is also worth noting that its 2023 IPO market capitalization has already overtaken that of 2022.
Same category news