Vietnam raises over $14 bln via bond auctions in 2020
Bich Phuong
Thursday |

01/07/2021 08:24
---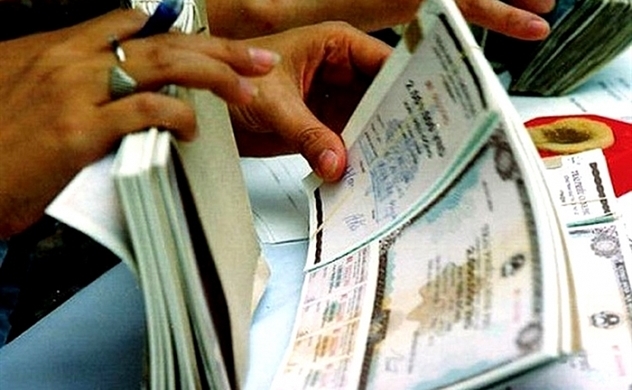 As of end-December, the total value of government bonds reached more than VND1,350 trillion ($58.55 billion), up 17.39 percent from a year earlier. Photo: congthuong.vn
The State Treasury of Vietnam raised nearly VND324 trillion ($14 billion) through government bond auctions in 2020, beating whole-year plan by 8 percent, according to data from the Hanoi Stock Exchange.
In December, the Hanoi Stock Exchange conducted 25 auctions and raised VND53 trillion ($2.3 billion of bonds, up 43.6 percent over the previous month.
The successful bid winning rate in December reached 83.6 percent, the bidding volume was 2.5 times higher than the calling volume.
Compared to the previous month, the winning interest rates of the Treasury bonds decreased for 10, 15, 20, and 30 year tenors with a decrease of 0.1-0.2 percent a year.
On the secondary bond market, the average transaction value per session reached VND14,029 billion per session, up 22.8 percent compared to the previous month and is the largest rate in 2020.
Outright trading volume of bonds reached more than 1.93 billion bonds, equivalent to a value of VND213,700 billion, up 30.38 percent in value compared to the month before.
Trading volume through repos trading method reached more than 1 billion bonds, equivalent to a transaction value of more than VBD108,900 billion ($4.72 billion), up 43.66 percent in value month-on-month. Repos trading value accounted for 33.76 percent of the total market transaction value.
Foreign investors did not have repos transaction in the month, but bought over VND3,620 billion ($157 million) bonds via outright, and sold VND2,410 billion ($104.5 million).
As of end-December, the total value of government bonds reached more than VND1,350 trillion ($58.55 billion), up 17.39 percent from a year earlier.
Same category news