Vietnam hikes retail gasoline prices after eight adjusted-down times
Bich Phuong
Wednesday |

05/13/2020 16:46
---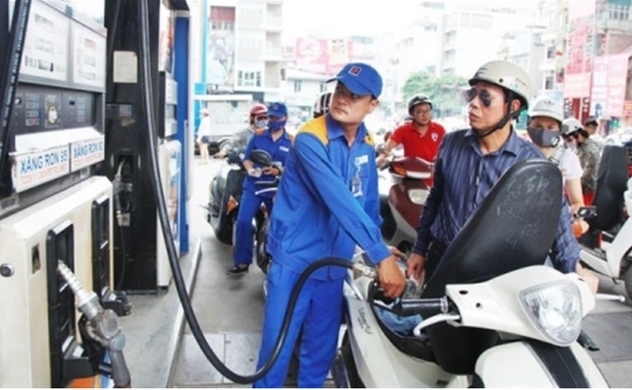 Despite gasoline prices were hiked, prices of oil products were slashed. Photo: VNA
Vietnam increased retail gasoline prices Wednesday afternoon, after cutting prices for eight consecutive time since the international crude oil prices have plunged to their lowest in decades.
E5 RON92 gasoline retail price was added by VND578 to VND11,520 ($0.49) per litre, while the price of RON 95-III increased by VND604 to VND12,235 ($0.52) per litre, according to Ministry of Industry and Trade.
However, prices of oil products were slashed. Price of Diesel oil 0.05S reduced by VND84 to VND9,857 ($0.42) per liter while the kerosene decreased by VND83 to VND7,882 per litre. Price of Mazut oil 180CST 3.5S decreased by VND125 to VND8,545 ($0.36) per kilogram.
The new prices take effect from 15:00PM on May 13, the ministry said.
Global oil price has dropped to around $20 per barrel. Recent days, prices have recovered after  Saudi Arabia said it would cut production by a further 1 million barrels per day in June, slashing its total production to 7.5 million barrels per day, down nearly 40% from April.
Local fuel price dropped due to the falling demands due to coronavirus outbreak and the oil price war.
Prime Minister Nguyen Xuan Phuc has asked ministries keep prices low and not increase fuel, electricity prices to back the government's target of curbing inflation rate below 4% this year.
► Vietnam's Dung Quat oil refinery reports multimillion-dollar losses in 1Q
► Petrolimex's 1Q net loss at nearly $81mln from $51mln net income
► Vietnam sticks to 4% inflation rate target despite public health crisis
Same category news


Hot news of the day