Vietnam could beat Thailand to become second biggest rice exporter
PHUSADEE ARUNMAS
Thursday |

02/13/2020 20:35
---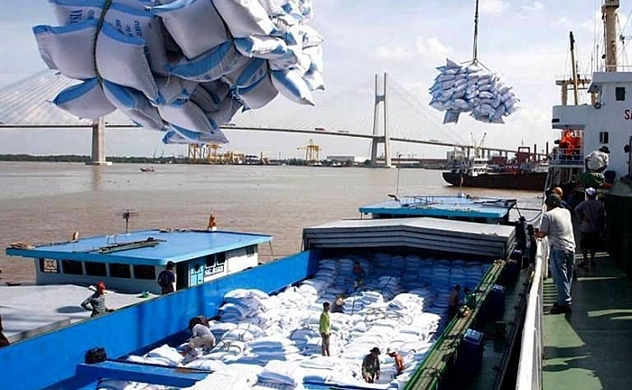 Photo: VietnamFinance.vn
Having free trade agreement with European Union and selling rice at cheaper prices, Vietnam has been seen to surpass Thailand to become second biggest rice exporter in the world.
Vietnam has been succeeding in exporting rice at cheaper prices than Thailand and tapping more into important rice markets such as China, Hong Kong, the Philippines and Malaysia in recent year, Bangkok Post commented.
Moreover, the European-Vietnam Free Trade Agreement and the Comprehensive and Progressive Agreement for Trans-Pacific Partnership, which would allow Vietnam to expand export markets into the EU and CPTPP members.
Thailand is expected to lose its place as the world's second biggest rice exporter this year thanks to weaker competitiveness and a lack of rice varieties to cater to changing market demand.
Amid stiff competition, relatively higher production costs than Vietnam, volatile foreign exchange and widespread drought, Thailand risks falling to third this year, with Vietnam taking second place, the paper cited Charoen Laothamatas, president of the Thai Rice Exporters Association.
"Thailand has shipped the same rice varieties for 30 years and lacks rice variety development to deal with changing market demands and consumer behavior," said Charoen. "This year, the association has set a rice export target of 7.5 million tonnes, the same target as the Commerce Ministry, worth $4.2 billion."
The target is the lowest in seven years since 2013 when Thailand exported 6.6 million tonnes of rice.
Thailand shipped 7.58 million tonnes in 2019, fetching 131 billion baht, down 32% and 25%, respectively.
The biggest export market of Thailand was Benin, which imported 1.07 million tonnes of Thai rice, followed by South Africa at 725,461 tonnes, the US at 559,957 tonnes, and China at 471,339 tonnes.
He said China is expected to speed up draining its huge stocks of 120 million tonnes of rice. China last year exported nearly 3 million tonnes.
Chookiat Ophaswongse, honorary president of the association, said key risk factors for Thailand's rice export outlook include the strong baht, widespread drought, China's huge stocks and continued rice varieties development in Vietnam, especially fragrant rice and soft-textured white rice.
Source: Bangkok Post
Same category news


Hot news of the day