Nova Consumer to sell 10% stakes in initial public offering at $1.9 apiece
Xuan Thinh
Friday |

02/18/2022 11:18
---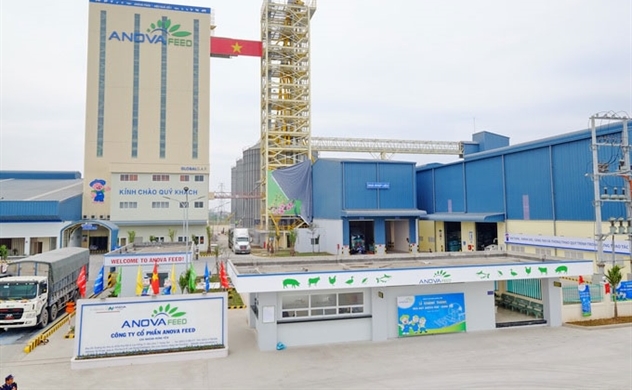 Anova Feed plant in Long An province. Photo: Nova Consumer
Nova Consumer Group, an arm of the multi-industry NovaGroup, has announced to proceed an IPO that enables it to sell 10.9 million shares, equivalent to 10% of charter capital, according to statement.
The company will receive registration to buy NCG shares between February 7 to 28, 2022. The minimum offering price is VND43,462 ($1.9) apiece, equivalent to the expected mobilized capital of about VND474 billion ($196 million).
With the capital, Nova Consumer will allocate VND430 billion to buy back the capital of Sunrise Food Co., Ltd. owned by Consumer Investment JSC to develop the food chain while nearly VND35 billion will be used to develop the food chain.
The IPO is considered as its door to enter the fast-moving consumer goods market. In addition to expanding the distribution system, the company will promote product research and development and M&A activities so that it can quickly have a diversified product portfolio, focusing on three main industry groups including food, food drink and nutrition.
Between 2022 - 2024, Nova Consumer plans to have a sales team of about 1,500 employees. From 2025, it will strongly develop Online to Offline distribution platforms, helping to better connect distribution creating direct links with 250,000 selling points and indirectly up to over 400,000 points.
The group sets to have annual profit at VND1,300 – VND1,500 billion in the 2022 - 2026 period. Its market capitalization was expected to exceed $1 billion in the next three years.
Nova Consumer currently owns 3 feed mills located in areas with advantages in location and advantages in labor and tax. Anova Feed factory in Long An with a capacity of 130,000 tons/year.
Two plants in Dong Nai and Hung Yen provinces with the capacity of 300,000 tons a year each. The total output of these 3 factories by 2025 can reach nearly 1 million tons per year.
Nova Consumer's growth driver comes from the animal health segment. With the shift from small-scale production to centralized livestock production to increase production as well as minimize the spread of diseases during major epidemics, it will contribute to raising awareness of using vaccines and veterinary drugs.
This is the market where Nova Consumer is holding the number one position when there are 4 subsidiaries and 2 production associates, accounting for more than 30% of the country's market share, with a revenue of up to $58 million.