Masan gets approval to remove foreign ownership limit
Van Dat
Tuesday |

05/18/2021 11:35
---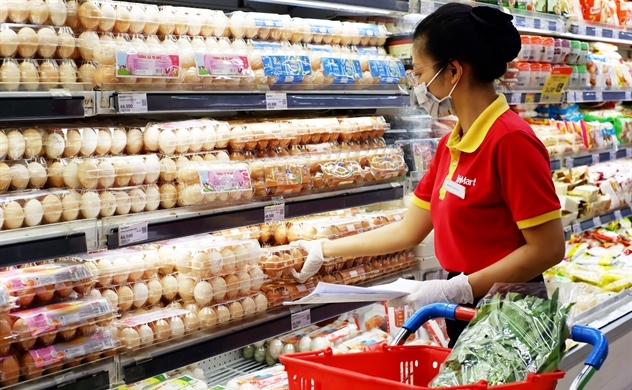 Vietnam's private conglomerate Masan Group has got approval from the State Securities Commission to raise foreign ownership limit to 100%, according to a statement posted on its website.
Before getting approval to lift the foreign ownership limit, Masan Group (HoSE: MSN), its foreign ownership ratio was capped 48.40%, which was decided since the beginning of 2017.
As of end- 2020, Masan has 8,822 shareholders, of which 7,787 domestic shareholders hold 780 million shares, equivalent to 66.41% and 1,035 foreign shareholders holding nearly 395 million shares, equivalent to 33.59%.
The largest foreign shareholder of Masan is SK Investment Vina I of SK Group, which holds 109.9 million shares, equivalent to 9.35%. The second largest foreign shareholder is Ardolis Investment holding 104.8 million shares, equivalent to 8.93% ownership.
SK Group is one of Korea's leading corporations operating in the fields of energy, chemicals, telecommunications, high-tech components, logistics and services.
In early April, SK Group signed a contract to buy 16.26% of VCM Services and Trading Development JSC (VCM) from Masan Group with a total cash value of $410 million. VCM currently owns 100% of VinCommerce - the company that owns the VinMart chain, VinMart + and VinEco - a company in the field of fruit and vegetable production.
Masan's first quarter net revenue was reported at $862 million, an increase of 13.3 percent, primarily due to double-digit organic growth in its branded consumer and meat businesses and 178.2 percent growth by Masan High-Tech Materials.
Its consolidated earnings before interest, taxes, depreciation, and amortization in the reported quarter increased 62.2 percent year-on-year.
In the first quarter EBITDA margins improved to 1.8 percent at VinCommerce (VCM) and remained stable at Masan Consumer Holdings (MCH) and Masan MEATLife (MML). But MHT saw lower margins as a result of the consolidation of HCS and the lag effect of the recent price recovery, which is expected to be realized in the following quarters.

MSN delivered $8.08 million in net profit post minority interest. Profitability is expected to grow faster than topline, due to total commercial margin (TCM) improvement by VCM, stable margins at MCH and increased profitability at MML and MHT.
► Alibaba, Baring Private Equity Asia invest $400 mln in Masan's retail arm
Same category news