Hoa Binh sets 2022 revenue target of nearly $883 million
Khanh Minh
Thursday |

01/13/2022 11:19
---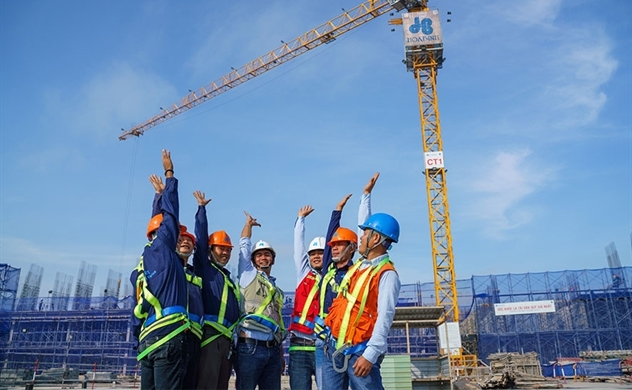 Photo: Hoa Binh Construction Group
Hoa Binh Construction Group (HOSE: HBG) has targeted 2022 revenue of VND 20,000 billion ($883 million), up 48 percent from previous year's goal, according to the company's statement.
Though the construction firm has not released 2021 business result, it projected to get after-tax of VND 420 billion ($18.5 million) in 2022, up 79% compared to the previous year's plan.
This could be the highest revenue in the operation history of Hoa Binh. In nearly 4 years, the firm came under the negative impacts of legal issues in the real estate market, pandemics, and raw material prices. Profit declined in four consecutive years.
The 2021 profit and revenue of the firm is expected as highest in its operation history. In 2020, the enterprises reported a 40% decrease in revenue to VND 11,225 billion; profit after tax of parent company shareholders is 86.3 billion dong, down 79%.
In the first 9 months of 2021, Hoa Binh recorded a decrease of 6% in revenue to VND 7,535 billion. Profit after tax was VND 73 billion. With this result, the company completed 56% of the revenue plan and 31% of the full year profit plan.