Grocery and pharmacy sectors to grow on the back of coronavirus fears
Xuan Thinh
Friday |

02/28/2020 10:51
---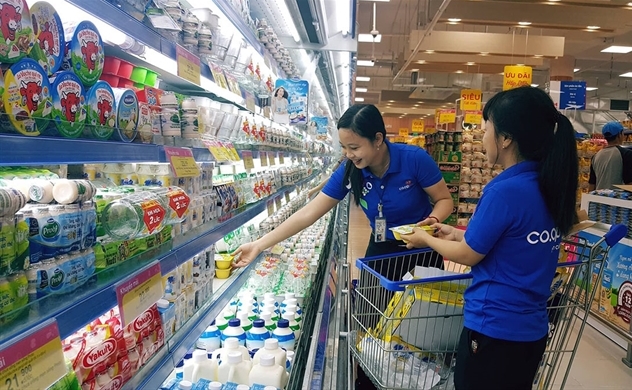 Photo: tapchicongthuong.vn
Vietnam's grocery and pharmacy sectors will be growth outperformers in the short and medium term due to coronavirus outbreaks, Fitch Solution says in a report.
Consumer spending on food and drink, health and personal care is driving this trend when consumers may stockpile groceries and purchase more health related products in panic shopping.   
Consumers tend to cook at home to minimise the risk of exposure in public settings, such as eating at restaurants or markets. There is an uptick in demand for health-related products such as masks, sanitizers, vitamins as consumers seek to protect themselves.
Saigon Co.op, one of the largest Vietnamese grocery chains, has reported that the most commonly purchased products are fresh food, dry food, hand sanitizer and antiseptic water while Emart Vietnam, a South Korean grocery chain that also has a significant presence in Vietnam, has also stated it has experienced a double-digit daily sales growth, peaking at 40 % in a day, with dry food sales increasing by 150% and toilet paper sales increasing by 200%.
In last July, Thai conglomerate Central announced it planned to invest $30 million to convert and enlarge 13 of 34 Big C Vietnam supermarkets.
Late last year, Masan Consumer Holdings bought VinMart, as part of their larger retail expansion and several other retailers are planning or expand their businesses. The first Matsumoto Kiyoshi Vietnam store is due to open, with 10 to 15 stores projected to open in the next five years, and hundreds of outlets beyond that.
Consumer spending in Vietnam continues to expand and outpace its ASEAN peers. In 2020, real household spending for the country to grow by 7.9%, a slight slowing on the 9.9% year on year growth recorded for 2019, but higher than the 3.0% projected for Singapore, 3.9% for Thailand 6.3% for Malaysia, 5.8% for Philippines and 5.5% for Indonesia, Fitch Solutions said.
In the medium term (2020-2024), growth in consumer spending to continue with averaged growth of 7.4%. Vietnam will retain its position as the growth outperformer in ASEAN over this time period.
Same category news


Hot news of the day