Foreign petroleum retailers could have chance to join Vietnamese market
Quang Huy
Thursday |

12/19/2019 21:08
---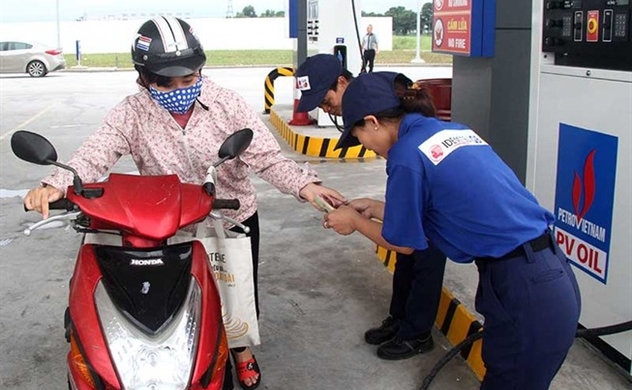 Service of a foreign-invested petroleum station in Ha Noi impresses Vietnamese consumers. Photo Tra Phuong
Ministry of Industry and Trade is drafting a government decree that allows foreign-invested enterprises to retail petroleum in domestic market.
The proposal is expected to make the petroleum market more transparent with improvement in fuel quality and service from competition with local enterprises. 
For years, foreign investors have gained ownership at local petroleum retailers. However, the current regulations which are not incomplete do not create favorable conditions for foreign investors to join the market effectively.
The revised decree is expected to create favorite conditions for foreign enterprises to directly sell petroleum to consumers. The draft will reduce business investment conditions while promoting the private economy.
According to Vietnam's WTO commitments, petroleum is among four areas Vietnam has not committed to open market. For petroleum sector, it is necessary to open market to attract as many investors as possible, said Economist Nguyen Tri Hieu.
Referring to the Japanese petroleum outlet opened in Ha Noi, Hieu said that that foreign companies with friendly services will promote transparency in the market.
Though the regulation to allow foreign investors to participate petroleum retailing, the government should closely control since petroleum is related to energy security, ministry said.
The government should encourage foreign companies to open outlets in new urban areas and manage number of petroleum stations invested by foreign companies, Hieu suggest.
Source: Phap Luat