Casino operator stock skyrockets despite sustained losses
VnExpress | Dat Nguyen
Monday |

03/01/2021 16:29
---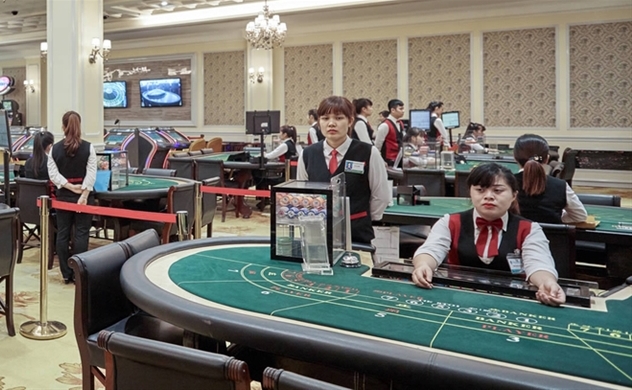 Inside Royal Casino operated by Royal International Corporation (RIC) in the northern province of Quang Ninh. Photo courtesy of RIC.
Ticker RIC of the Royal International Corporation has surged 755 percent since January despite the company reporting losses for years.
The company, which operates the largest casino in the northern province of Quang Ninh, ended its 31st session of consecutive ceiling increase Monday at VND37,750 ($1.64).
On January 11, its price was VND5,000. The Ho Chi Minh City Stock Exchange (HoSE), on which RIC is traded, limits stock price increases to 7 percent a day.
Vietnam's benchmark VN-Index, which represents the performance of all tickers on the HoSE, rose 0.009 percent in the period.
RIC share price. Photo courtesy of TradingView.
A company's spokesperson told VnExpress that RIC leaders cannot explain the price surge as business was going on as usual and there was no special change in the company's financial situation.
Some stock analysts suspect that large investors are involved in blowing up the price by trading shares back and forth among themselves.
The main bourse HoSE had actually placed RIC on a watchlist for having reported losses repeatedly since 2013. Since April last year, it has only allowed RIC shares to be traded in the afternoon.
RIC posted a loss of VND82 billion ($3.6 million) last year, taking its accumulated lossses to VND310 billion.
It has blamed the loss on increasing number of casinos in the region, which has reduced the number of foreign patrons. Vietnam does not allow most casinos to serve locals.
The Covid-19 pandemic has worsened the situation with flight restrictions and its figures are likely to reflect that in the future, it said.
Source: VnExpress
Same category news