Cake by VPBank receives the Best Digital Bank Vietnam award
Hoang Kim
Friday |

11/03/2023 15:00
---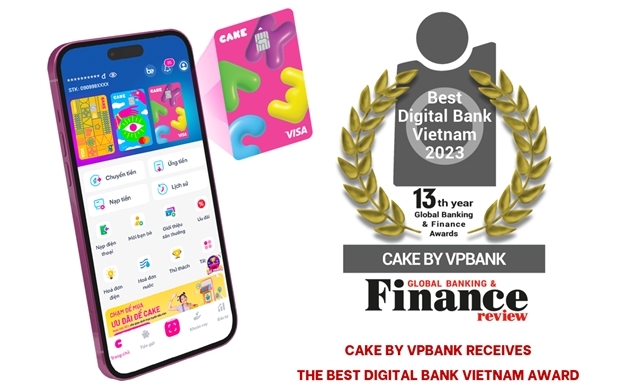 Photo: Cake by VPBank
The unique selling point of Cake digital bank lies in its ability to fully meet the financial demands of young consumers.
Cake by VPBank digital bank has just received the "Best Digital Bank Vietnam 2023" award within the framework of the "Global Banking and Finance Review Awards 2023". 
The award recognizes outstanding business achievements and continuous innovations in digital banking services and features to bring the best experience to customers, as voted by the Global Banking and Finance Review.
The award also shows that Cake digital bank has made great strides and is keeping pace with the growth of Vietnam's digital financial services.
Users increasingly believe in Cake digital bank
In Vietnam's digital banking apps market alone, Cake by VPBank is considered one of the leading players in terms of popularity. With the mission of "understanding and serving customers better," after less than 3 years of operation, as of October 10, 2023, Cake by VPBank has reached 4 million users nationwide, supporting customers to handle 81,000 billion in transactions.
The unique selling point of Cake digital bank lies in its ability to fully meet the financial demands of young consumers, including money transfers, payments, savings, investments, consumer loans, credit cards, and many other creative services.
An important number reflecting consumer confidence in Cake's digital bank model is the rapid increase in online savings deposits, one of the bank's basic services.
As of October 2023, Cake digital bank has mobilized 5,000 billion dong in online savings deposits, significantly higher than the figure of 2,000 billion dong at the beginning of the year. The sum is not huge for a traditional bank. However, for a fully digital bank without brick-and-mortar branches or transaction offices, this marks an impressive milestone and acknowledges the efforts of the Cake by VPBank team. Cake is also the first bank among Vietnamese digital banks to achieve this level of deposit mobilization.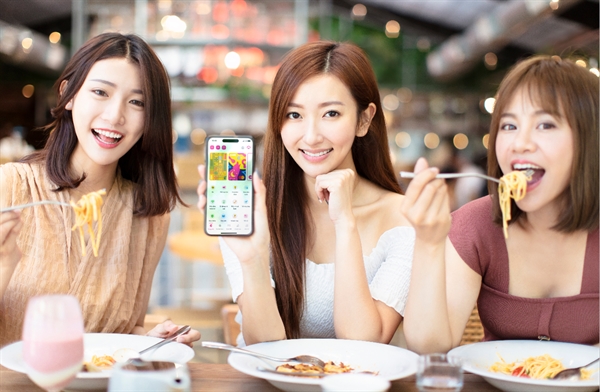 Photo: Cake by VPBank
With growing optimism and trust of new customers, the Vietnam Financial Markets 2022 and Outlook 2023 report by BIDV Training and Research Institute cited the data of BDA Partners showing that Vietnam's digital financial service market will reach 3.8 billion dollars in 2025, with a compound annual growth rate of 38%, the fastest growth in the ASEAN region. This presents ample opportunity for Cake and other digital banks to drive market expansion.
Cake digital bank holds a creative position
It has stood out for nearly 3 years with its approachable, youthful, and creative brand image. Behind the marketing story of Cake digital bank, modern technology and a smooth experience are the factors that retain and attract users.
Cake has been one of the rare fintechs to make heavy investments in technology very early. Besides the core banking system from Mambu, which has been world-renowned for applications across many major financial markets, Cake has also cooperated with many other international partners, such as Radar Payments (BPC), VISA, and Mastercard, to build its standards for connectivity and security, followed by data mining technologies from big data to AI. Thanks to its strong core technological capabilities, Cake has recently partnered with large domestic corporations such as Viettel, VNPT, and VinFast to develop its product ecosystem.
Thanks to big data technology, the digital bank has continuously rolled out credit card lines over the past two years, most recently the Cake Freedom version and the co-branded card with the VieON entertainment app.
Alongside the core technology factors, the Cake by VPBank team always strives to serve and bring a new and increasingly complete experience to young customers to maintain its presence on their phones.
Specifically, Cake is venturing into the consumer finance industry through its collaboration with VinFast, supporting tech drivers and mass customers to buy vehicles in installments with preferential interest rates. Also, the Cake app is increasingly expanding its influence as a place to sell tickets for many popular music shows among young people.
It is the reason why, among its 4 million existing consumers, the 25–40 age bracket—the golden working age—accounts for the majority of Cake's market share and sales.
Nguyen Huu Quang, CEO of Cake, said: "Cake hopes to bring a financial "freedom" experience, help free customers from traditional models of personal finance, and take control of their lives independently. Cake's ambition is to eliminate all barriers so everyone can enjoy comprehensive digital financial services in the most comfortable and secure way."
Same category news